Garrick Tiplady – Managing Director, Facebook & Instagram Canada
Garrick Tiplady is a global business leader with twenty years of experience managing and advising businesses at innovative, mission-driven companies. As Managing Director of Facebook Canada, Garrick ensures that Facebook is a positive contributor to Canada's economic, social, and cultural fabric. He leads the Canadian team with a long-term vision and a strong sense of purpose in all areas of the business – whether impacting the innovation agenda in Canada, working across industries with businesses both big and small, or building community at a global scale. Garrick is a strong advocate for the power of technology to enable small businesses and has been deeply involved with Facebook's efforts to support small businesses during the COVID-19 pandemic.
---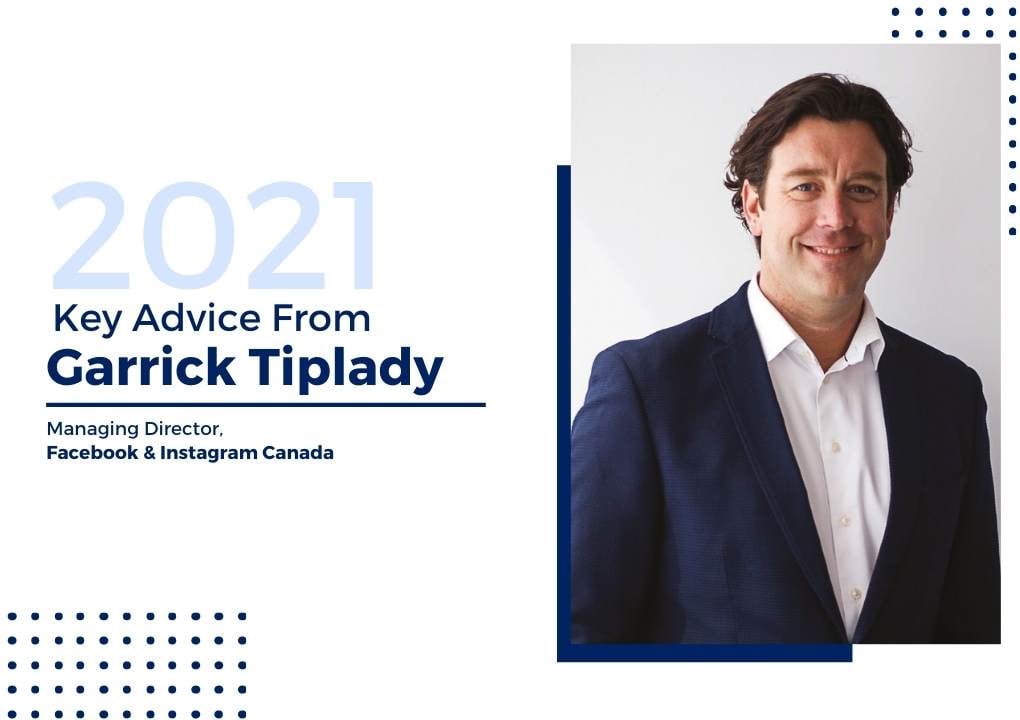 What is your key advice to small business owners for 2021?
"In the span of a few months, the global pandemic transformed the way we live, work, shop, and connect with each other. With lockdown restrictions across the country and a vaccine on the way – we should brace ourselves for another year of change.
Heading into 2021, small businesses must be thinking about investing in e-commerce, prioritizing convenience alongside health and safety, and communicating their brand values. Now is the time to innovate and experiment. First, Canadian consumers are more open to new shopping experiences. From shopping directly from social channels to subscription-based service models – businesses need to rethink how their shoppers discover their products online. Second, Canadians are expecting more convenience when they shop. We have been spoiled by the ease of ordering online with delivery and pick-up options – and we aren't going back. Third, we have seen that Canadians are more willing to support businesses that champion causes. Value-driven purchasing is particularly sticky among Generation Z – which as of this year makes up 41% of the world.
Blume is an amazing example of a business that recognized these consumer trends early on. In October, I had the opportunity to participate in a panel with Bunny Ghatrora, the Co-Founder and COO of Blume. Together with her sister, they have built their brand around a core purpose – de-stigmatizing period products and creating a new generation of informed, thriving, and confident young women. Since the start of the pandemic, they also launched a new subscription service and are doing extraordinarily well.
Like Blume, the businesses that leverage and learn from these trends will come out stronger on the other side. While it is not clear how the pandemic will impact consumer behaviour over the long-term, we know these changes are here to stay.