Here is a sure sign of a true entrepreneur, someone who detects a broken system and bends backward to build a completely new one. Such is the case with the founder and CEO of Toronto-based Sampler, Marie Chevrier.
A Brief about Marie's Background
Marie Chevrier, originally from Montreal, Canada, is a young entrepreneur who began her advertising career at J. Walter Thompson in Toronto. From there she had the opportunity to work at a venture capital firm based in New York City. Just after a few years, she returned to Toronto to combine her passion for technology and marketing.
Thus, Marie went into digital marketing, then into venture capital, and shifted to New York to learn about building tech companies. With all the lessons learned, she founded her first startup there and when that worked, she finally moved to Canada to found Sampler.
Marie Chevrier used to be a brand ambassador for several brands in her career and had a flair for linking brands with customers by leveraging digital media brands such as websites and magazines. Trusting her gut instincts, Marie started Sampler small, but she made it grow into a thriving digital business, transforming the way Consumer Products companies distribute their samples.
Besides being the founder and CEO of Sampler, Marie Chevrier is also a committed advisor to Technology and CPG Startups like ScoutCanning, co-founder of RetailTO, as well as a member of the RetailTomorrow Advisory Board ((a company devoted to strengthening and growing Toronto's retail ecosystem).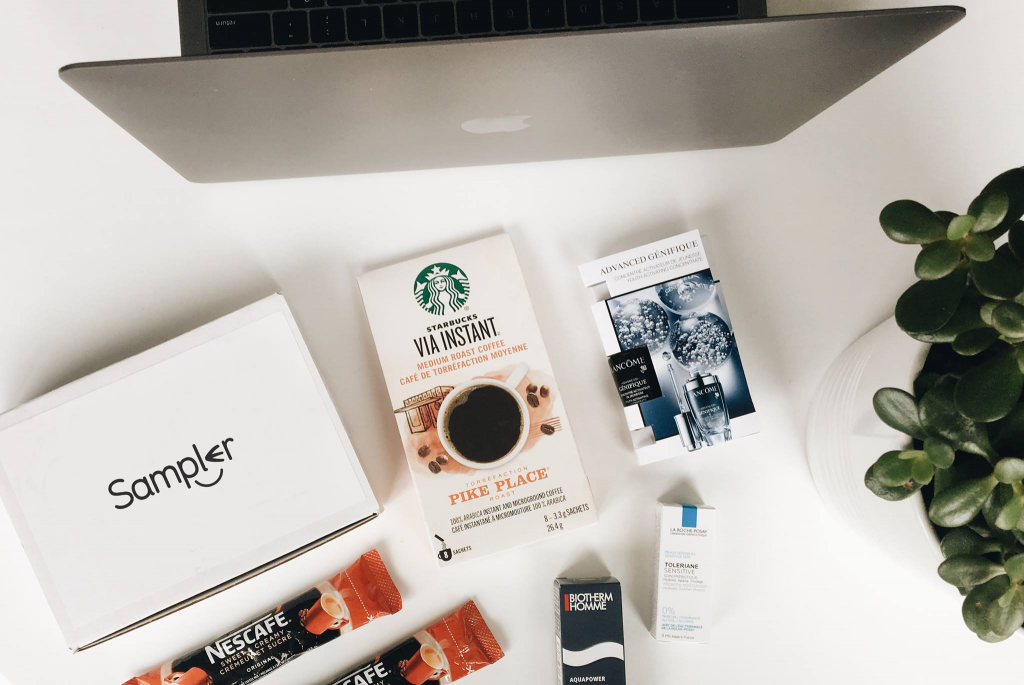 ---
Marie Chevrier – An Innovative Woman Entrepreneur in Tech
Click To Tweet
What Led Marie Chevrier Launch Sampler?
Customers love to get free samples. But there is something illogical associated with the true-and-tried marketing technique. Years ago, major brands used to hand out free product samples on grocery stores, street corners, and pharmacies without really thinking about who actually was getting the samples and how that would translate into a purchase.
Marie Chevrier, when she was a brand ambassador, used to hand out product samples to passers-by while she was a university student. But soon she realized the problem with this marketing technique and realized there should be a better way to strategically use the power of free product samples.
After eight years, Marie launched Sampler in 2013, with a mission to make product samples more measurable and targeted, turning customers into die-hard fans. In the present day, Sampler is a leader when it comes to digital product sampling, partnering with major brands around the world to send digital product samples via their platform. Marie Chevrier's Sampler is the first technology in the market that helps brands target accurate customers and measure the overall impact of the sample on purchase.
The result? She got the opportunity to partner with major industry giants such as The Body Shop, Garnier, as well as a global client list that seems to be growing by the day.
Since then, Marie Chevrier has reached more than 50 million customers in 24 different nations with clients such as Pepsi and L'Oreal and transformed her company, Sampler, into one of Canada's rapidly growing startups.
---
About Marie's Company Culture
As early as the application phase, Marie checks the candidates to see how well their attitude fits the company as a whole and not just their role. In order to do so, Marie tried Plum.io, which is an AI-enabled platform where one enters the person they want, the applicants fill out a profile, and the AI-enabled platform matches them to one of their open positions, ensuring that they are the best fit for the company who has the capability to bring success in the coming times.
The holy grail of any business is that every employee behaves like an owner and goes the extra mile for the betterment of the organization. Most organizations have ownership somewhere in their values, but very few have efficiently built a culture to encourage, maintain, and grow a strong sense of ownership among employees and plenty of transparency at work. Marie Chevrier has managed to successfully build this culture in her company, Sampler.
She believes transparency and ownership at work are vital for Sampler since it keeps everyone on their toes and also lets employees know what managers are responsible for. Marie's hope is that her culture of ownership and transparency drives the team forward through the progressive vision she has for Sampler.
---
SUBSCRIBE NOW
Our content acknowledges the strength of the ardent entrepreneurs and their lifelong experiences of the marketplace that help them build successful business empires. Our belief in productive learning and providing inclusive content is why we have plans for a wide spectrum of activities that incorporate everything from reading to prolific networking.
A Few Lines about Sampler
Marie Chevrier's Sampler helps brands distribute their product samples to accurate people, turning customers into buyers. It is a sort of CRM for product sampling. Brands can access their app and create robust offers for distributing digitally to consumers. By bringing the sampling over the web, brands harnessing the power of Sampler can create more measurable and targeted sampling campaigns, by ditching the age-old method of handing out samples in grocery stores and street corners.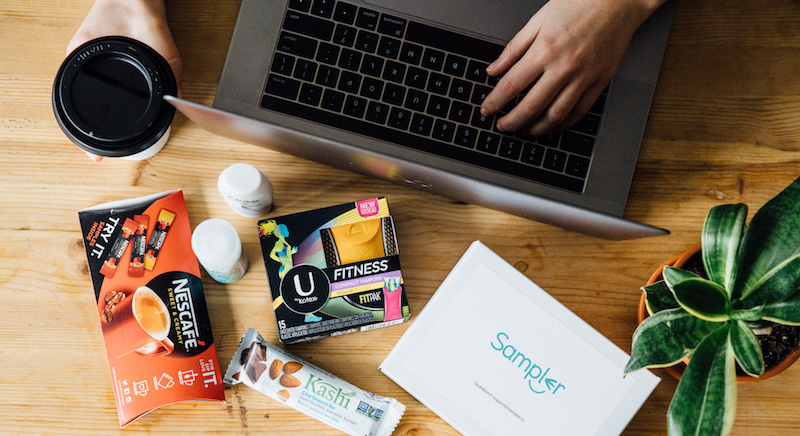 For more information regarding Sampler, you can scroll through their official website and explore more.
For more such amazing features on Canadian women entrepreneurs, do not forget to subscribe to our CanadianSME Small Business monthly magazine.