Is your AutoCAD drafting group as efficient as it could be?
Seems like an odd question, right? Isn't computer-aided-drafting (CAD)already efficient and productive? It's certainly faster and more accurate than manual drafting ever was, but the question remains:
Are you getting the most out of your computerized version of drafting with AutoCAD? Do you even know how to find out?
How can I pose these questions given all the advances in AutoCAD software over the years, and given the acquired prowess of AutoCAD drafters and their managers? It's simple. There's always room for improvement. The catch is – it's not always obvious where those improvements can be found.
If you are reading this article, chances are you may be wondering if your drafting group is as efficient as it could be. Your company may be cranking out drawings and building things from those drawings, but you may still harbor a few doubts about the process. Or, you may just assume everything is running smoothly.
Are there any secret formulas to streamlining the drafting process that you may be missing? Are there any bottlenecks slowing the process down that you are unaware of? Are your CAD people simply coasting and content with the status quo despite a rapidly changing digital world? Without knowing all of AutoCAD's intricacies, and how, in the right hands, it can be a powerful tool in a group/team environment, where would you even begin to assess its effectiveness?
One of AutoCAD's strengths is its "open architecture." Open architecture means the software can be customized to meet specific drawing requirements. The key to productivity and efficiency enhancement in the AutoCAD world is not only knowing how to customize AutoCAD but also having the ability to recognize existing shortcomings and unused potentials within the drafting process.
Initial clues to potential shortcomings in your drafting group can be found by addressing the following questions:
Do plotted drawings lack a consistent look and feel across drawing types, sizes, disciplines and drafting authors?
Do drawings often contain errors? Are there staffdownstream of your drafting process who invariably discover those errors and report them back to the drafting group?
Do drawings consistently contain spelling mistakes?
Do you provide new drafters with instructional documentation on how your company creates drawings?
Do drawings differ from one drafter to the next with respect to logo version, date format, titleblock layout, and so on?
Does your drafting group have a well-documented set of CAD Standards?
If any of these questions has piqued your curiosity, you may want to consider formally addressing your concerns with an expert – an AutoCAD subject matter expert to be precise.
Sometimes it takes someone from outside the organization – an objective eye – to identify efficiency improvements, unused potentials, and specific areas where value-added benefits may be derived. Fortunately, there is a group of individuals available to help small and mid-sized companies that use AutoCAD software. These individuals include the former in-house AutoCAD gurus of large engineering firms that served the Canadian oil and gas industry.  With the downturn in this sector, many of these experts are now plying their wizardry at smaller companies in sectors unrelated to oil and gas, and, without a physical presence thanks to internet capabilities like online meetings, file and screen sharing.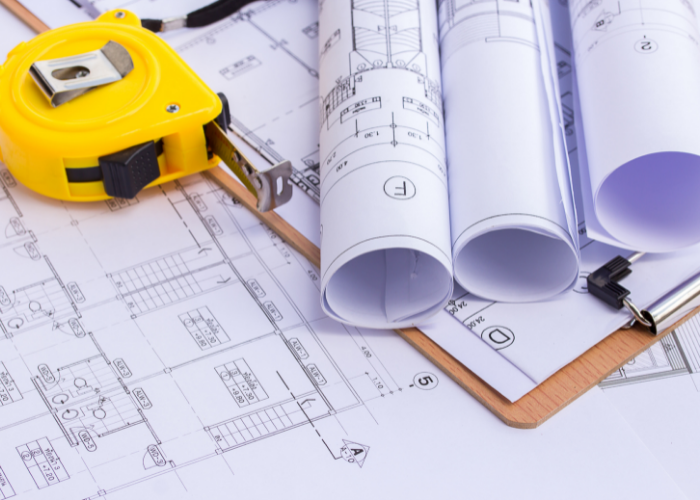 Large engineering firms in oil and gas typically have the necessary programming expertise in-house to customize and implement most AutoCAD productivity strategies. Smaller to mid-sized companies can neither afford nor justify having this kind of skillset on staff. They can, however, still access this expertise on a contract, part-time or as-needed basis with both ease and affordability.
AutoCAD subject matter experts are extremely well-versed in AutoCAD process improvement strategies. Besides having an extensive technical understanding of AutoCAD and its inner workings, they have great familiarity with large drafting groups and the required productivity strategies these entail. Many serve as part AutoCAD guru, part AutoCAD detective, part AutoCAD psychologist, and part AutoCAD efficiency expert all-in-one. Streamlining is their mindset. And whether it's streamlining for two drafters or for 200, the benefits they provide create a tangible return on investment (ROI).
Looking under the hood, every copy of AutoCAD comes from the factory with several programming environments already built into the software. In the early days, customizing AutoCAD meant sending one of your drafters to night school to learn AutoLISP (an embedded programming language). The hope was that they could write the routines needed to speed up specific drafting requirements. Initially, this ad hoc approach worked reasonably well. Fast-forward to today's drafting environments, which have become significantly more sophisticated and complex, and realize that no amount of AutoLISP tinkering will yield the sizeable increases in productivity that can be found with the help of a professional expert programmer.
Here is a list of questions that a typical AutoCAD subject matter expert would ask, plus some tell-tale signs that may point to areas of significant efficiency gains in your own AutoCAD environment beyond the basic questions we raised earlier:
Do your drafters ever refer to an Excel spreadsheet to create their drawings? For example, do they ever print out a copy of an Excel file then key-in some of that Excel data back into their AutoCAD drawings?
Have you ever wondered if there was a way for AutoCAD to read your Excel data directly and incorporate it into your drawings automatically and graphically? Conversely, have you ever wished you could output critical drawing information to an Excel file, not just from one drawing, but from hundreds?
Are drawing files inconsistent over time with respect to your CAD standards?More precisely, do you ever wish you could batch process drawings to check for inconsistencies – and automatically correct them? Or,do you even have CAD standards?
Do you ever encounter a situation where hundreds of drawings need a specific change applied to everysingle drawing and wish that it could be done automatically?
Do your drafters ever find themselves doing mundane, repetitive, time-consuming, and error-prone tasks?
Do any of your drafters use a hand-held calculator to apply formulas to drawing elements as part of their drafting process?
Do you ever wish you could simply speed up various aspects of the drafting process but aren't sure where to find improvements?
Do all your drafters access commonly used graphics (blocks) from a central network location? If not, why not?
Do you customize AutoCAD in any way? For example, AutoLISP routines, script files, dynamic blocks, pen tables etc.
Does your CAD programmermerely tinker with AutoLISP or are they an expert programmer? This truly does matter, as your greatest bang-for-the-buck can come from this area.
These are just some of the more common situations in AutoCAD drafting environments- with a not-so-obvious solution.
What are the benefits of AutoCAD process improvement?
1. Productivity
Automating simple, repetitive, and mindless drafting tasks can show meaningful and measurable speed increases (measured in seconds to minutes), but, extrapolated across all drafters and over the course of one year, can be significant. Sophisticated automation with AutoLISP programming can yield the biggest bang-for-the-buck increases in productivity that are orders of magnitude faster than existing methods – potentially saving you huge amounts of time and money and drastically reducing errors.
2. Standardization
One of the most important philosophies adopted since the birth of Computer-Aided-Drafting is the adherence to a standardized method of drawing creation. A professionally prepared Standards & Procedures Manual will assist in the preparation of CAD drawing files, and ultimately, give rise to a consistent and uniform drawing database. Consistency in the CAD drawing database will allow anyone to view drawings in a predictable, reliable, and timely fashion. A Standards & Procedures Manual will ensure that CAD knowledge base is never lost and evolves with the company's long-term requirement for Computer-Aided-Drafting. Being able to present new drafters with documentation describing precisely how your company conducts drafting will save valuable start-up time.
3. Reduced risk
By standardizing the drafting process and automating many drafting tasks, errors in drawings can be substantially removed thereby minimizing risk.
4. Consistency
Whether the recipients of CAD drawing files are internal to your company or are outside contractors, consultants, or customers, having a consistent look and feel to your drawings can instill confidence in your design and in your company.
5. Customer satisfaction
By streamlining your drafting processes and cutting downtime spent on menial tasks through automation, your drafters are free to focus on real-time collaboration with the recipients of your CAD drawings. Drafters will have a greater capacity to respond to customer requests, build proposals and customize solutions faster. They will have more time to focus on activities that deliver results for clients, increasing customer satisfaction.
6. Agility
Nimble processes are critical for staying competitive. With a standardized and optimized drafting environment, you can constantly improve your processes to adapt to changing business needs. Why reinvent the wheel every time you experience change? AutoCAD process improvement focuses on implementing flexible processes that are easy to adapt and deploy as your business needs evolve.
Now is a great time to identify how your AutoCAD can be made much more efficient and to incorporate the necessary improvement strategies.