In our recent interview, we were delighted to speak with Monique Joustra, co-founder of Nail Fix in the 6ix. Monique shared the driving force behind establishing her company and offered insights into GoDaddy's latest Unstoppable Women campaign, launched in recognition of International Women's Day. She discussed the primary motivation for women seeking to start a small business or side hustle, emphasizing the pursuit of increased financial opportunities. Monique also addressed the common challenges faced by women entrepreneurs and concluded with her tailored recommendations for those considering launching a small business or side hustle, empowering them to confidently embark on their entrepreneurial journey.
Monique Joustra is the co-founder of the award-winning nail salon Nail Fix in the 6ix, based in Toronto, Ontario. Like many entrepreneurs, Monique began her career as a spa director, developing 27 medical spas across the country before deciding to launch her own venture. With a passion for providing clients with top tier experiences in an inclusive space, Monique opened the first Nail Fix in the 6ix.
Life as a business owner isn't without its challenges, and in the summer of 2019 Monique was diagnosed with breast cancer. Supported by their community and the Nail Fix team, Monique was able to navigate her business through the challenges of the pandemic. Today, Monique and her husband Richard Brady, own two Nail Fix locations (Scarborough and Fairview/North York), and have plans to open even more!
---
When did you start your career? And what was your inspiration behind starting Nail Fix in the 6ix?
I started in the industry over two decades ago as a Registered Massage Therapist and studied Business Administration. After working in a clinical setting, I was interested in working inside a spa. From there I enrolled in an Advanced Esthetics program and began training as a Spa Director. After years of working in medical and hotel spas, in 2018, my husband, Richard Brady, and I decided to open a nail salon. We recognized there was a gap in the market for a quality nail salon in the east end of Toronto and that's when NAIL FIX in THE 6IX was born.
---
What do you think of GoDaddy's most recent Unstoppable Women campaign, which was unveiled in honor of International Women's Day?
I was honoured to have been invited to partner with GoDaddy for IWD. I hope I was able to provide the confidence and inspiration for at least one woman entrepreneur to have the courage to believe in herself enough to start a new business or continue to scale despite the current and uncertain economic climate.
---
As most of the women looking to start a small business or side hustle say increased financial opportunities are the top motivator, what is your opinion in this regard?
Funding is a critical part for any brick and mortar business and having a good credit score along with a qualified accountant and banker is essential in order to be prepared for a host of unexpected or unrealized expenses such as taxes, renovations and marketing costs.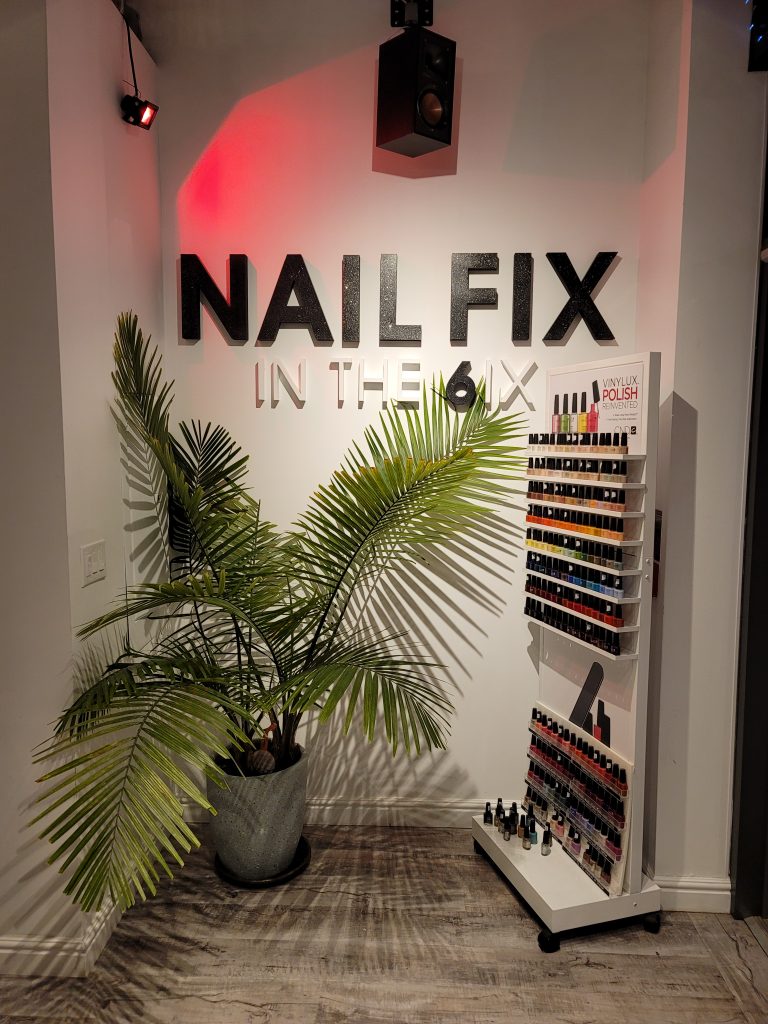 ---
What are the most common barriers faced by women entrepreneurs? And what are the possible ways to overcome those barriers?
From my experience and conversations with other women entrepreneurs, the biggest barriers women face are being taken seriously about their business idea, access to funding and lack of access to women professional networks. To overcome these obstacles women should be conscious of creating an authoritative and confident first impression when explaining their business idea, reach out to their bank or visit the Government of Canada website and find a support system online with other women entrepreneurs.
---
What specific recommendations do you have for prospective women looking to launch a small business or side hustle?
Start by making a list of things you are passionate about or, if you already know, then start researching similar businesses and understand that specific market. Don't be afraid to reach out to other business owners to better understand the challenges and risks of starting your own business. Finally, make sure you lock in your domain name and social media handles, this will help you extend your reach to a much wider audience.