We had the chance to speak with Nusa Fain, Adjunct Assistant Professor & Director, MMIE, who shared her opinions about the biggest challenge that business owners face when expanding their side hustle while also working a full-time job, some mistakes people make when switching from side hustle to a full-time career, gave advice on how to have a work-life balance while also working a side hustle and a full-time job, and some examples of side hustles that her students have launched.
Dr. Nuša Fain is an Assistant Professor at Smith School of Business, Queen's University, specializing in entrepreneurship and innovation management, and is currently the Director of Smith's Master of Innovation & Entrepreneurship program.
Dr. Fain has extensive consulting experience within the field of product development and innovation management with a wide diversity of firms including oil and gas, manufacturing and retail. She holds a PhD in Mechanical Engineering with a focus on process management within innovative organizations from the University of Ljubljana.
---
According to a recent study, three out of five Canadians are looking for a side hustle. Why do you think we are seeing more side hustles right now?
There are two main reasons – out of necessity and passion.
The first is out of necessity for additional revenue streams. The current post-covid environment is not very encouraging and people are struggling to make ends meet, which has led many to look for additional income. This is particularly evident in the rise of ride sharing and food delivery. In fact, about 58 per cent of the world-wide gig economy is ride sharing.
The other more hopeful reason is that people have realized there is more to life than just their day jobs. Post-covid, there has been a move away from "work to live" traditional corporate environments and a move towards work that has purpose and meaning. Many side hustles are born out of a passion to solve a problem and being driven to find a solution – which is very encouraging!
---
What is the biggest challenge that entrepreneurs face when growing their side hustle while also having a full time job? How do you overcome this?
The biggest challenge entrepreneurs face when growing a side hustle and working a full-time job is time constraints.
Time is your most valuable resource, so focus on managing your time effectively by planning, pacing, and outsourcing.
Plan where you want your side hustle to be in the short term and identify how fast you want to grow the business. Even if it is week by week, identify your vision and where you want to be in the short term and then plan backwards. Having this roadmap will help you manage your time by understanding the exact steps you need to take.
Remember to pace yourself. It is important to stick to your plan, but give yourself downtime as well. While the non-stop nature of a side hustle can be exciting it can also lead to burnout. Always remember why you are doing it – when your side hustle empowers you, obstacles will be easier to overcome.
Lean on the expertise of others and outsource some of the work. You can still maintain full control of your side hustle by paying them for this work versus giving out stake in your company. Nowadays, you can subcontract everything from accounting to social media – you can even outsource a chief technology officer to build your platform.
So, remember – plan, pace, and outsource. This will make it easier for you to manage your time and progress faster.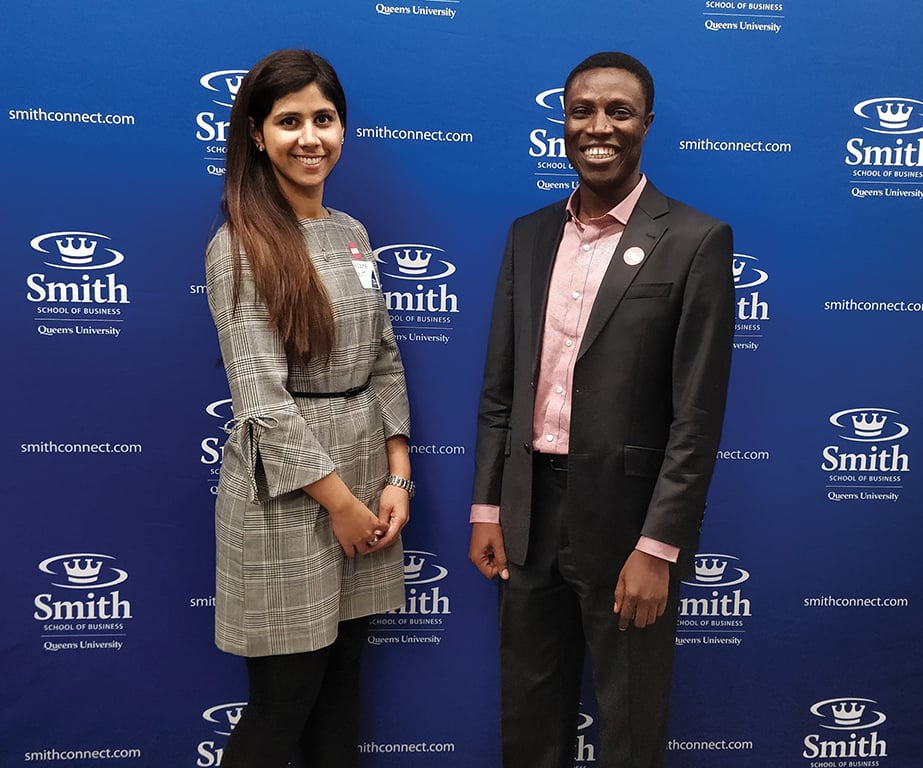 ---
What are some of the mistakes that people make when transitioning a side hustle to a full-time career?
Trying to maintain too much control is the biggest mistake when transitioning your side hustle into a full-time career.
As a side hustle grows and gets traction in the market, many feel the need to do and know everything. However, if your side hustle has grown into a full-time business, you will need to give up some of that control in order to be successful and facilitate growth. Focus on hiring new people and trust that they are as passionate about the business as you are.
Also, in MMIE (Smith's Master of Management Innovation & Entrepreneurship program) we always say don't quit your day job until your side hustle has a lot of traction. You need to have market validation and establish your current and next set of customers in order to grow the business before going in on it full-time. Of course, there have been astonishing instances where business plans written on a napkin have quickly become a hugely successful venture – but that is simply not the case for all. Take a step back and have perspective before putting all your eggs into one basket and quitting your job.
---
Should you give up your social life for your side hustle? How can you have work-life balance while also having a side hustle and a full-time job?
The reality is that you won't be able to socialize to the same extent when you have a side hustle, but you don't have to – and shouldn't – give up your life to be an entrepreneur.
We need to bust the myth that side hustles mean no social life. Socializing and taking time for yourself is critical. The things you do outside of work are what give you energy and keep you going.
As I mentioned earlier, time is your most precious resource. Work life balance can be achieved if you plan your time carefully and pace yourself, which includes time for taking care of yourself and socializing. Self-awareness is key – if you need a break, take one. Burning out won't do you or your side hustle any favours in the long run.
Having the support of your family and friends is key to balancing your personal life, work and side hustle. Make sure your loved ones are fully aware of your time constraints so they can support you.
---
As Director of Smith's Master of Innovation & Entrepreneurship program you work with a lot of early-stage entrepreneurs. What are some examples of side hustles that your students have launched?
A lot of exciting side hustles have launched and are in the process of being launched by students at Smith School of Business. For those who don't know, Smith's Master of Management Innovation & Entrepreneurship (MMIE) program is specifically designed for those who want to start, grow or drive new ventures whether in a startup or inside a corporation.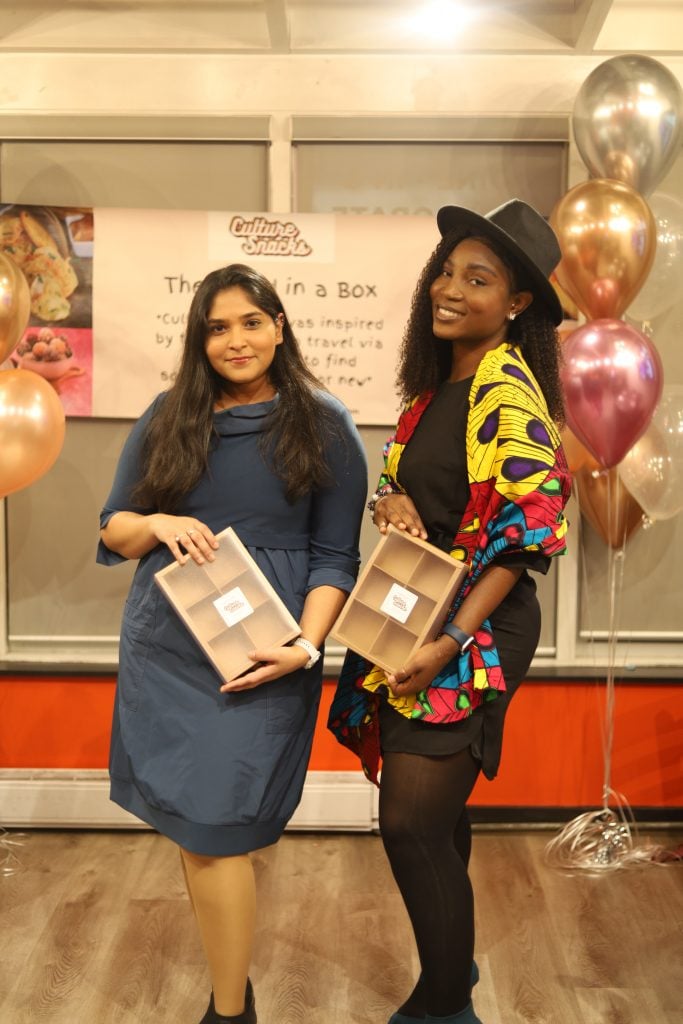 Culture Snacks is a great example of a current side hustle, which just formally launched in November. Culture Snacks is a start-up social enterprise that brings the community together through snacks; their goal is to create a sense of cultural diversity and inclusion through food, while creating a marketplace for small ethnic food vendors. Co-founded by Esther Adewuyi and Aditi Uzagare, both MMIE'22, Culture Snacks tries to bridge the gap between people and ethnic food vendors. While pursuing their MMIE degrees, they connected over the rich and mixed culture of Toronto, and decided to share their favorite international snacks with the rest of Canada. Culture Snacks' mission is to help small food vendors and women-owned ethnic food vendors grow their businesses, expand their market sizes beyond the ethnic food community, and give customers a marketplace where they can enjoy a healthier snack option or share their favorite taste of home with friends.
Another great example is 1 Million Teachers, which started as a side-hustle and has since become a fulltime venture. Co-founded by MMIE'17 grads Hakeem Subair and Rizma Butt, 1 Million Teachers (1MT) focusses on the most under-resourced communities across the world and empowers teachers to enhance learning outcomes for students through various reward-based teacher professional development programs.
1MT currently facilitates the professional development of teachers in 17 African countries and Pakistan. In 2018, they formalized a partnership with Queen's University's Faculty of Education to leverage the university's teacher education expertise and to help develop 1MT's program framework and content.