We had the pleasure of speaking with Rodney C. Cook, Vice President of Workplace Health and Safety Services, at WSIB, who provided his insights on the WSIB's Health and Safety Excellence program, its elements, prerequisites, and advantages provided to businesses taking part in that program, as well as advice for small businesses looking to raise their health and safety standards.
For more than 20 years, Rod Cook has been a leader in business transformation in both the private and public sectors. In his current role as Vice President of Workplace Health and Safety Services (WHSS) at the Workplace Safety and Insurance Board (WSIB), he oversees all aspects of workplace health and safety programs. In 2019, Rod led the branding and launch of an innovative, streamlined digital health and safety program in partnership with leaders across Ontario's Occupational Health and Safety System. The new Health and Safety Excellence program would allow businesses to customize their health and safety journey and adopt a health and safety culture at their own pace. Rod was also appointed to the Prevention Council to provide advice to the Minister and Chief Prevention Officer and represents Ontario on the tripartite Board of Council of Governors at the Council of the Canadian Centre for Occupational Health and Safety.
He also serves on the Board of Directors of the National Institute of Disability Management and Research. Rod continues to drive innovation and growth within the program through strong leadership, stakeholder engagement, evidence-based administration, and a passion to make Ontario the safest place to work. Rod has a Bachelor's degree in Economics from Concordia University and a Master's degree in Industrial Relations from University of Toronto. Rod earned the Canadian Registered Safety Professional (CRSP) ® designation in 2020.
Can you tell me about the WSIB's Health and Safety Excellence program? What are the main components of the Health and Safety Excellence program?
In a nutshell, our Health and Safety Excellence program helps businesses in Ontario make their workplaces safer, while earning rebates on their WSIB premiums.
Businesses work with a WSIB-approved health and safety professional, known as a program provider, to develop an action plan to address their unique health and safety needs, from controlling a hazard to emergency preparation and everything in between.
Providers can help businesses reduce the risk of injuries and illnesses in their workplace, improve ways to help people get back on the job after a work-related injury or illness, and create a stronger health and safety culture, whether they're just getting started or building on the safety practices they already have in place.
How can businesses benefit from participating in the Health and Safety Excellence program? What kind of support does WSIB offer businesses that participate in the Health and Safety Excellence program?
First and foremost the program helps businesses protect their most valuable asset, their people, through reducing the risk of workplace injury and illness. We hear from businesses all the time that their team members are like extended family and ensuring they get home safely each day is priority number one. In addition, when businesses make their workplace safer for their team members, morale and productivity can go up.
The program also helps businesses boost their bottom line. Businesses can typically earn between $1,000 and $50,000 (depending on the premiums they paid in the previous year) in rebates for each health and safety area they address and can tackle up to five different areas at a time. And in 2023, smaller businesses with 1 to 99 full-time employees can earn double their rebates, plus receive an additional $1,000 toward their health and safety action plan just for signing up!
Businesses can also earn digital recognition badges they can display on their website, in email signatures and in other marketing materials to demonstrate their commitment to workplace health and safety.
How does the WSIB decide which companies to enroll in the program? What are the requirements for participating in the Health and Safety Excellence program?
The program is open to any business in Ontario with an active WSIB account. No matter what size their business is, what industry they're in or where they're at in their health and safety journey, the program can help them make their workplace safer while putting money back in their pocket.
Interested businesses can start the enrolment process today, our team is here to help.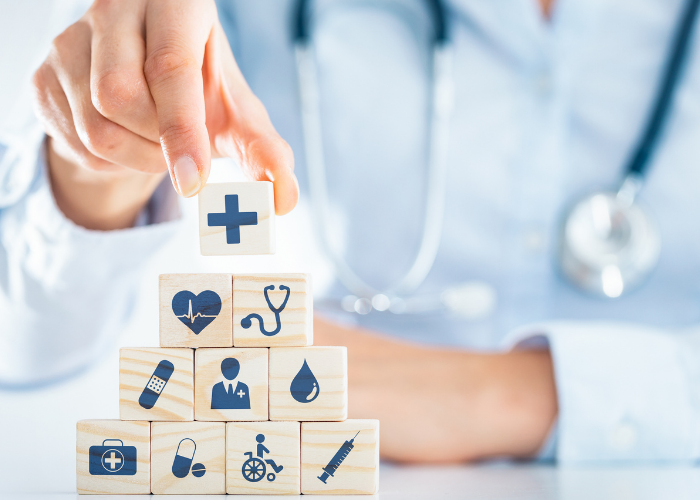 What do you think is the most important aspect of health and safety?
Creating a positive workplace health and safety culture is key. It's important to involve team members in making safety improvements, ensure they feel comfortable bringing forward ideas and potential issues, and that they feel that their feedback is heard and acted on. A collaborative approach to health and safety helps boost team morale, promotes buy-in amongst staff, reduces turnover and creates a safer workplace that everyone can be proud of.
Do you have any tips for small businesses that are looking to improve their health and safety standards?
All businesses should look to the data they have available to make decisions about where to focus their health and safety efforts. Data comes in many forms, including feedback from team members, inspection reports and information from workers' compensation boards, such as the WSIB's Safety Check, which includes statistics for small businesses across Ontario. Analyzing data can help businesses identify where to make improvements and where the biggest risks are depending on the nature of their work.
Talking to peers and getting involved in industry health and safety associations are also great ways to learn how to improve health and safety in any workplace. A business may not have experienced any workplace injuries or illnesses previously, but that doesn't mean they can't happen.
And of course, businesses can always enroll in the Health and Safety Excellence program if they need help identifying how best to improve their workplace health and safety!