The CEO and Co-Founder of Vetster, Mark Bordo gives us an insight into the several disruptions in the pet care industry in our final segment. Focusing on the importance of telemedicine for pets to improve veterinary care, Bordo discusses the role of Vetster and how has it helped in making veterinary care more accessible, convenient and affordable for pet owners.
---
How would you describe your journey at "Vetster" which is a complete, affordable, real-time pet care solution resulting in proactive health care for pets globally?
When I set out to create Vetster, I wanted to merge my two passions for both tech and pets together. Being a dog owner myself, I am always concerned about my dog's overall health and I find other pet parents are too. Every pet parent knows that pet healthcare is not a 9-5 concern. Vetster was built on providing pet parents with accessible and quality advice, provided by a licensed veterinarian in minutes from the comfort of your own home. From a powerpoint and $2M seed raise in the summer of 2020, we've recently announced a $30M USD Series B raise as part of our mission to revolutionize the global pet care industry and bring pet telemedicine to the mainstream pet owner.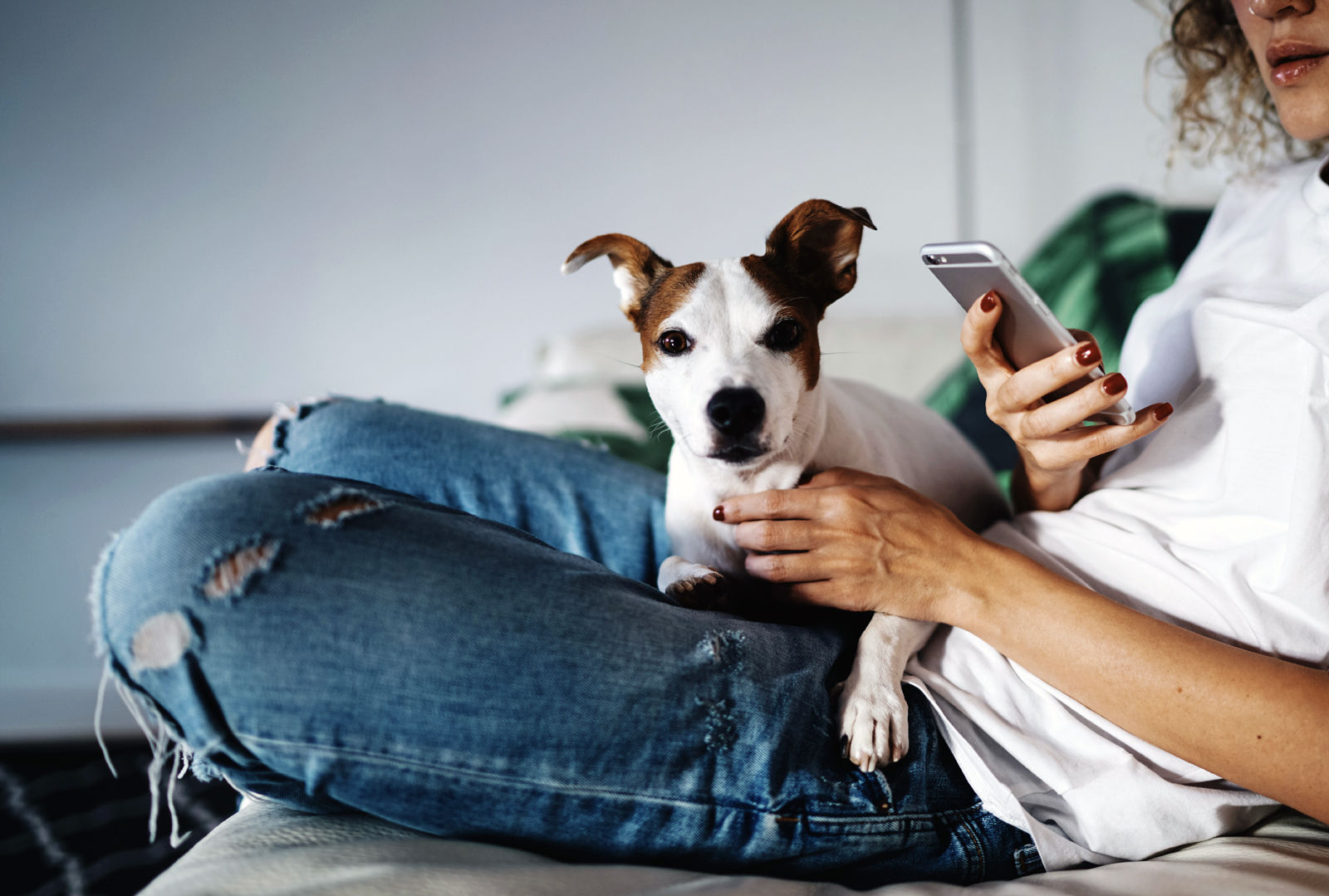 ---
As many Canadian employees are willing to change their career paths after the pandemic, what are the effective measures taken by companies to meet the need of the pandemic-era employee in order to retain/attract talent and boost productivity?
Employees today are looking for companies that reflect their values and lived experiences, especially for working millennials. They want jobs that fit into their lives, not the other way around. Since millennials are three times more likely to have a pet than to have a child, compared to their Gen X counterparts, creating a pet-friendly workplace culture is one of the best ways to adapt to the post-pandemic employee needs and retain/attract talent.
For many, this includes a compelling and differentiating benefits program to better support the needs of the pandemic-era employee. 48 percent of pet owners claim to be more productive at work when their pet is nearby. In fact, our survey found that over 53% of respondents said that their dog or cat made them more productive at work. Not to mention the value of companionship, comfort, and a reason to get outside. Building an inclusive workplace fosters a healthy work/life balance and is critical to the success of meeting the post-pandemic employee needs.
---
The COVID Pandemic has made the Online Pet Revolution a real thing! 
Click To Tweet
What is your opinion about the role of pets in today's workplace in the wake of the great resignation and how can the companies foster this need of employees?
In our recent survey, we found that over two-thirds of pet owners have searched for a more flexible job to devote more time to their fur pals and 71% have made a significant life change because of their pet, and 7 in 10 pet owners willing to take a pay cut in favor of a pet-friendly office. In my opinion and indicated in these results, a pet-friendly office that supports pet parents is proven through our survey results, builds an inclusive workplace, fosters a healthy work life approach, improves productivity, and enhances relationships.
---
How does the #NationalPetDayOff pledge encourage Millennial pet owners and their employers to celebrate pets and what impact does it have on overall mental health and productivity?
Initially, when we started this #NationalPetDayOff campaign, we wanted to understand the benefits that pet owners had while working from home and being surrounded by their pet each day. We found that 39 percent believe their pets help them to avoid burnout. This campaign was inspired by the changing needs of millennial employees in the workplace and how pets, due to the pandemic, have shaped many millennials' lives.
We wanted to create a movement that gives people more time to spend with their pets. To create awareness around the special bonds people share with their pets, and to include pet parents in the fabric of their culture, benefits solutions, and flexible work strategies.
---
What are the ways in which companies are taking part in #NationalPetDayOff, by giving their employees and their pets a day off from work on National Pet Day (April 11), donating to a charitable organization, hosting pet meetups at the office, or making their office pet friendly?
To create awareness around the special bonds people share with their pets, and to include pet parents in the fabric of their culture. Companies are participating in #NationalPetDayOff by donating to a charitable organization, hosting pet meetups at the office, or making their office pet friendly.
Industry leaders including TribalScale, LoKnow, InnerSpace, Ace Beverage Group, Search Engine Journal, and Doggy Bathroom have joined the movement committing to supporting pets in the workplace. These companies are fundraising for local and Ukraine-supporting pet charities, establishing pet-friendly workplace policies, and creating inclusive programs like Vetster for Work, for the unique needs of pet owners.
---
What would you like to suggest to the companies about attaining employee satisfaction by catering to their needs?
The Great Resignation and the pandemic have proven that employees' needs have changed more than ever. The post-pandemic employees are needing more agency over their workplace environment to feel comfortable and reassured to come back to the office. This agency also plays into retaining and attracting talent, which is a small price for a big impact on employee performance and results.
Making room for our four-legged friends is just one example of how companies can support employees' needs.