With small businesses becoming increasingly digitized, there is a demand for laptops and other devices designed to support and ease the operations of businesses. Especially since business requires set specifications for performance and operations, a thorough investigation is required to identify the system that would best support the respective business operations. So the first question to ask is-
---
What makes a good laptop?
Business laptops come in a range of sizes and shapes, but they stand out for their performance, design, and specifications due to the system's ability to fulfill operational requirements and lifestyle expectations.
Battery Life
Working uninterruptedly and for extended periods of time without experiencing any inconvenience is one of the top priorities of business laptops. A business laptop should be able to run for at least 10 to 13 hours of office work, depending on the price range. It should be able to handle daily workloads quickly and efficiently.
Body and Material
Due to the heavy and daily use of business laptops, a good system must be built to withstand the rigors of everyday use while conducting business. Durability should be given priority while taking care to avoid choosing flimsy construction and low-quality materials. The majority of laptops are readily disqualified from meeting business standards due to their insufficient protection against drops and impacts.
Business laptops should have greater cooling since they are high-performance machines with sturdy construction. Slimmer laptop devices should be made with improved laptop fans that can cool the device and improve performance.
Business laptops should be equipped with the latest and high-performing processors to maximize performance, greater speed, and clock time.
The laptop should be built with ports that can support different connections, such as USB and HDMI ports, and an SD card reader.
Business laptops are designed to be lightweight to lessen the load while moving to support the traveling requirements of business owners.
Here are five of the best business laptops that can help in the smooth and efficient working and functioning of business operations.
---
1. MacBook Air 2022
MacBook Air 2022 is built with a 13.6-inch (diagonal) LED-backlit display with IPS technology. With 8GB of unified memory and 256GB of storage, the laptop has an improved audio system, a 1080p webcam with better low-light performance, and MagSafe charging.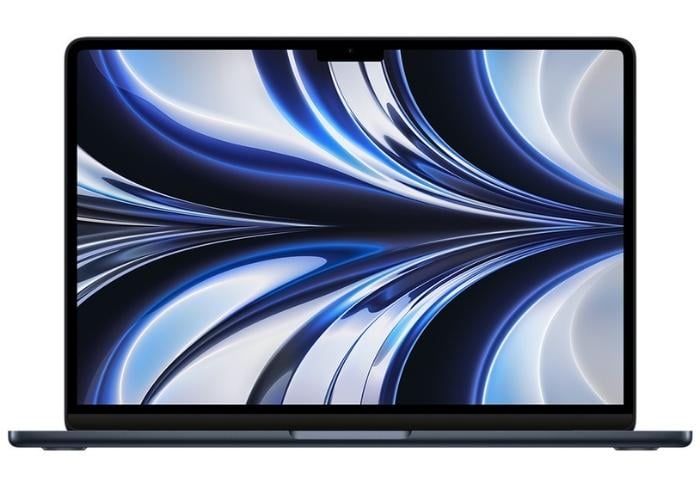 macOS Monterey introduces powerful new features to connect, share, and create. It includes accessibility capabilities to enable people with disabilities to benefit from the new MacBook Air to the fullest. These features include built-in support for vision, hearing, mobility, and learning.
---
2. Lenovo ThinkBook Plus Gen 3
Lenovo ThinkBook Plus Gen 3 has all modern-day professional needs. With a 12th Gen Intel Core i7 processor, the Lenovo ThinkBook Plus Gen 3 uses Windows 11 Pro. The 17.3-inch screen comes with Dolby vision with a multi-touch option. The laptop has a memory of up to 32GB and battery life while LCD use is up to 11 hours.
It is built with USB-C Thunderbolt™ 4, USB-C, USB-A, HDMI and Headphone/mic combo. The keyboard comes in a 13-inch backlit with a glass touchpad. It weighs under 4.4 pounds, it's an ideal hybrid work solution.
---
3. Dell XPS 13 Plus
The Dell XPS 13 Plus is a minimalist laptop with high performance. The 13.4-inch laptop has a vibrant OLED display with a 12th Gen Intel Core processor, 16GB of RAM capacity, and 512GB SSD.
The system weighs around 2.77 pounds with a sleek design of dimensions 11.6 x 7.8 x 0.6-inch. The laptop is made of a dark carbon aluminum chassis that is fingerprint-resistant with a comfortable keyboard and strong performance.
---
4. HP Spectre x360 16(2022)
The HP Spectre x360 is a 16-inch laptop powered by a 12th-generation Intel Core processor with a Windows 11 operating system. It comes with 32 GB RAM and 512GB SSD. It offers temporal noise reduction, which helps with a high-quality video calling experience.
It is built with a fingerprint reader and a lighted keyboard. It has three USB ports, Thunderbolt 4 (Type C), an HDMI port, a multi-card slot, and jacks for headphones and microphones. With support for rapid charging, which can provide up to 50% of power in 30 minutes, the battery life can last for up to 16 hours on a single charge.
---
5. Asus ROG Flow z13
Asus ROG Flow Z13 comes with tablet features like 13.4 inches touchscreen. It is powered by a 12th Gen Intel Core processor with 16GB RAM and 512GB internal storage. It has a beautiful design made of lightweight and durable aluminum alloy that is built compactly. The laptop has a keyboard folio that gives a great typing experience. It has a good cooling time and is equipped with quiet fans.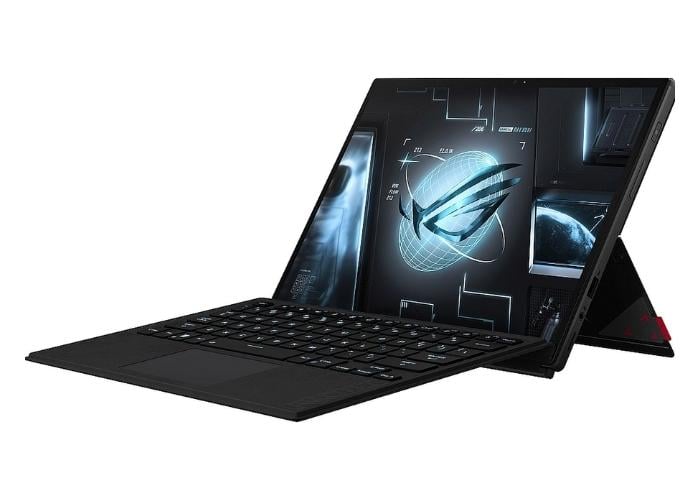 It is built with a Thunderbolt 4 port, one USB 2.0 Type-A and one USB 3.2 Gen 2 Type-C port. The Asus ROG Flow z13 weighs around 2.6 pounds and has good screen options and excellent performance.
Small businesses should gain digital literacy in all realms of business operations and familiarize themselves with digital devices to optimize their outcomes. In the meantime, a thorough examination of devices that are appropriate for the business, that support and enhance operations, and increase results with minimal input must be selected for digital integration. In addition, investments made to incorporate digital devices into the business should be done judiciously so that it is efficient and cost-effective.
Digital tool investments are long-lasting and rarely flawed business incorporations. To learn more about these improvements, subscribe to CanadianSME Small Business Magazine https://lnkd.in/dbqmSKN. For the latest updates, visit our Twitter page at @canadian_sme.