We had the pleasure of speaking with Yantra's founder and CEO, Vikram Bhandari, who discussed the wide range of services Yantra provides to businesses around the globe, effective strategies businesses can employ to stay resilient during times of recession, potential applications for digital transformation to improve business operations, and the role that digital transformation plays in helping CFOs and CIOs prepare for the company's future.
With over 25 years of experience in professional consulting and entrepreneurship, Vikram leverages a diverse set of capabilities to lead the strategy and development of companies across Retail, Software, Hitech, and Manufacturing industries globally. As an entrepreneur steeped in innovation and transformation, he combines his bold vision, operational rigor and innate market understanding to support high-growth businesses.
Vikram is a Board Member and Advisor to some of the most dynamic and admired companies across the globe. His ambitious goals and views are the key drivers to Yantra's growth. His teams are responsible for creating, designing, and implementing meaningfully differentiated products that diverge in the way they're conceived, built and implemented. Yantra is the one of largest Oracle NetSuite and SFDC consulting firms globally.
Vikram is married with children and resides in Silicon Valley, San Francisco.
---
What are the numerous services offered by Yantra to businesses throughout the world as a management and technology consulting firm?
Yantra has been a trusted partner for our clients in different verticals, i.e. Technology, Finance, Retail, etc., since 2009. As a management and technology consulting firm, we offer a unique blend of industry experience and customized systems and technology.
We are a leading provider in business consulting services. We offer a range of services, including application management, product engineering, data analytics, managed services, machine learning and artificial intelligence (ML&AI), robotic process automation, data harmonization, and process orchestration. Additionally, we have expertise in enterprise and financial systems like NetSuite/Salesforce and other Oracle Fusion services. Our clients come to us to deploy industry-standard business processes across their entire operations life cycle. We help them streamline and manage their operations while having real-time visibility at various levels across functionalities. This results in efficient and effective business operations.
Our networking and partnerships with the decision-makers allow us to approach the company's vision at both macro and micro levels. It gives us an understanding of the overall perspective and leads us to execute a successful solution both judiciously and expeditiously. By truly listening to our client's concerns, we are able to brainstorm and brew a tailor-made solution that helps them realize their vision. The collective goal is not just to automize but also to optimize processes to turn their goals into reality.
---
What successful tactics and methods do you think companies should use to stay resilient when a recession approaches?
There are several strategies and methodologies that companies can implement before or during the onset of a recession that can help to increase their business operations and performance. First and foremost, creating a roadmap is essential to progress while being financially continuous. Then revenue and budget prioritizing is a critical challenge that enterprises, especially small and medium-sized ones look out for.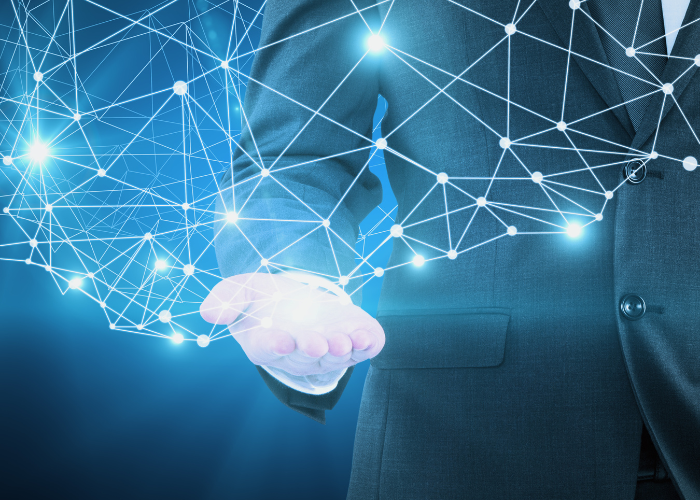 On the other hand, they should plan to diversify their revenue stream to reduce their reliance on any particular stream, adapt to the evolving demands of the consumers, and increase their overall stability. Adapt new technologies and processes to streamline their operations to sustain the competition and external challenges and maximize the return on investment.
Besides, businesses should focus on more data visibility and integrate data from across the functions to gain a distinct edge in planning and forecasting as it is important to stay afloat. Informed decisions provide a sense of security and stability.
Last but not least, keep a close eye on market trends! The changes in the economy help businesses anticipate potential challenges and adjust their strategy accordingly.
---
What are the ways through which digital transformation may be used to enhance business operations and performance both during and after the recession as it seems to continue to be one of the top priorities for expenditures that organizations pick to recession-proof their businesses?
Digital transformation brings more flexibility and adaptability by automating manual processes. By using software and automation tools, businesses can reduce the need for manual labor and risks associated with the nature of work, hence, saving costs and increasing productivity. For example, NetSuite Analytics Warehouse (NSAW) is a tool to integrate and get the most simplified analytics and reports for every complex data available across platforms. It gives access to over 30 pre-built dashboards covering the areas that matter most in your business such as Finance, Order Management, Inventory, Procurement, and Sales. Such tools help the organization to come out of the operational roadblocks and focus their time and skills on more important aspects.
During the recession, many businesses might struggle with maintaining traditional revenue streams. By expanding and offering digital products or services, they can tap into a new market and generate income that may not have been possible before. They are also able to provide efficient customer experience and enhance their competitive advantage by adopting new technologies and processes.
---
What role does digital transformation play in assisting CFOs and CIOs in getting prepared for the future of the business by utilizing data and producing insights to seek solutions to either internal issues or external challenges?
In the era of "Data is King", digital tools enable CFOs and CIOs to gain a deeper understanding of the business with increased transparency and visibility to identify new opportunities, and even potential risks, to make more informed decisions for strategy adjustments and mitigate negative impacts if any.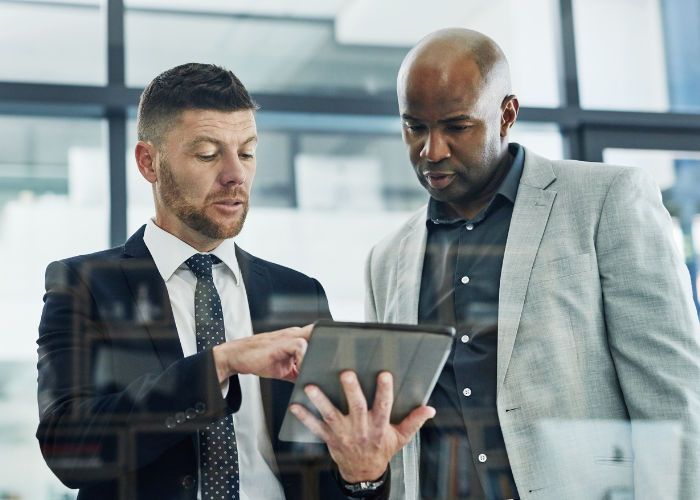 Real-time data and insights generated from a digitalized and automated system allow CFOs to improve financial forecasting and better predict future outcomes. Furthermore, with an advanced process backed up by digital technologies, CIOs can help in organizational advancement, security and protection of processes. Beyond internal data, a digitized system is able to provide insights of the market's needs and preferences to help enhance the experience, build loyalty and improve relationships with customers.
Digital transformation is a team effort that needs actions across departments. It is an integral contributor to corporate decision-making and streamlining operations, reducing cost and increasing efficiency. This is extremely helpful regarding future growth, cost and resources management.
---
What specific advice would you provide businesses to help them get the most out of their investments in technology during the economic crisis?
Be ready with both a short-term and long-term plan to make sure that you have a strong foundation for consistent work in digital transformation, and for support, maintenance and security. Digital transformation is not a one-off project; it's a journey! Digital technology will help you streamline business processes to support the adaptation to any change. Furthermore, stay up to date with trends and the competition, and make sure to choose the right customized strategy to address the unique challenges and opportunities for your business and industry.
When working with my clients to find an answer on how to respond to economic downturns, especially when the worries of a recession hit the global economy, I always tell them, as business owners, they should keep a cool head to think of what is the most suitable approach instead of rushing to find a solution. Be open to taking a few steps back and evaluating the progress to avoid investment in a dead upgrade or investing in an upgrade that is too far ahead of the times. There is no single, definitive solution to any business problem, but rather a range of possible options. The key is to find a strategy that is well-suited to your specific needs and to implement it with a consistent, sustained effort. And not hesitate to consult with an expert to discuss scalability and the future needs of your business.