Follow these ten amazing Canadian women entrepreneurs today! You will be inspired, motivated, and entertained. Enjoy the read!
You can be successful in anything that you put hard work and dedication into and these ten Canadian women entrepreneurs are living proof of this statement. Sitting at the top-most pedestal of success, these buoyant entrepreneurs were not just able to realize their dreams and passion but have helped in making the lives of many people much easier through their business ventures. There's a lot to learn from their adventurous yet hurdle-laden stories. So, if you are a self-starter looking for some ideas and motivation, below we have created a list of the top 10 Canadian women entrepreneurs you must follow. Let's get started!
Michele Romanow – President & Co-Founder, Clearco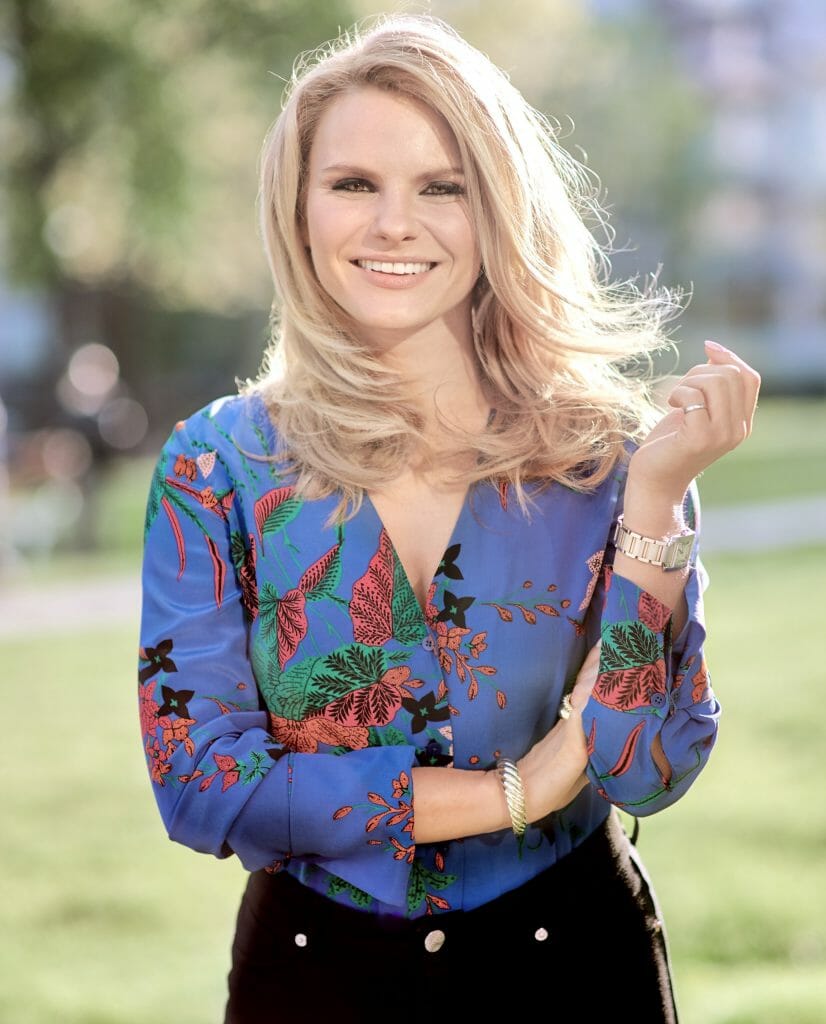 Michele Romanow, President, and Co-Founder of Clearco was the only Canadian to be featured in the "Millennials on a Mission" list and is among the Top 100 Canada's most powerful women. It was in 2015 that Romoanow collaborated with a few other people to lay the groundwork for Clearbanc, as it was formerly known. The idea was to "capital solutions for e-commerce, mobile apps, and SaaS founders as well as access to a powerful global network, insights, and data, and recommendations."
The Vision and Mission of Clearco
The company's LinkedIn mentions "Clearco is a suite of performance financing products & services tailor-made to help founders win. A pay-as-you-grow pioneer and the world's largest eCommerce investor, our mission is to remove the barriers between brilliant ideas, and brilliant businesses." Clearco is a company aimed at helping other small-scale companies in realizing their dreams. In a bid to stand true to its mission, Clearco has invested a whopping $2 billion-plus in more than 4500 companies.
---
Alisha McFetridge – Co-Founder and CEO of RainStick
Alisha McFetridge, the Co-Founder and CEO of RainStick is on a very important mission, one to bring an effective solution in combating climate change. RainStick is an attempt in that direction, an inventive and innovative way to lead a more sustainable lifestyle by using a recirculating shower technology. Sounds interesting? Well, that's what we thought!
The Vision and Mission
Everyone thought that there will always be an endless supply of water until finally realizing that it was all a sad mirage. As per the United Nations, "by 2025 around 1.8 billion people will be living in areas with water scarcity." And this is just the beginning of how bad this problem can get if we don't act upon it quickly enough. In order to help the future from not looking grim, RainStick uses an effective technology that helps in saving about 80% energy and water by using a unique technique that circulates a shower. How cool is that!
---
Mikayla Wujec and Naomi Blackman – Co-Founder of Alder Apparels
What happens when a National Geographic explorer and a Fashion Marketing leader come together? Well, a boom in fashion but with a twist! That's what Mikayla Wujec and Naomi Blackman aimed at with their business venture Alder Apparels. The brand focuses on creating a more welcoming outdoor space for women by offering them comfortable yet trendy fashion choices, the very thing they found frustrating while growing up as best friends together.
The Vision and Mission of Alder Apparels
As per the official website of Alder Apparels, the brand offers "inclusive sizing, community-informed design, sustainable and ethical production and a playful brand that starkly contrasts with the performance-driven, hard-core athletic brands that currently dominate outdoor space." Believing that outdoor recreation and happiness are only possible simultaneously, the pair came up with an effective yet innovative line of outdoor clothing for women that is fun, inclusive, and sustainable.
---
Rachel Bartholomew – Founder of Hvivy Health
From her personal experience of pelvic health issues that led to several therapy sessions and surgeries, Rachel Bartholomew decided to bring awareness among the women around her by launching Hvivy Health. About 1 in every 3 women deals with complaints of pelvic health and many of their questions regarding aftercare go unanswered. In a bid to help these women, Bartholomew came with a unique idea that has placed her amongst the top ten Canadian entrepreneurs to follow.
The Vision and Mission of Hvivy Health
The official website of Hvivy Health states, "women need a trustworthy, informative, comfortable, and safe set of products that are built with them in mind at a time when they are most fearful and vulnerable. Your concerns, stories and experienced have not gone unnoticed by our team and we have seen the gaps and inconsistencies in research, attention, and understanding of the complexities of pelvic health issues for women." Therefore, Hvivy Health aims at providing a better quality of life for such women and help them go back to a positive, and welcoming home.
---
Connie Stacey – Founder and President of Growing Greener Innovations
How can we not mention Connie Stacey, the Founder and President of Growing Greener Innovations when it comes to the top Canadian women entrepreneurs to follow! Stacey has been an advocate for clean energy-based solutions for a long time and that was one of her founding ideas behind her successful business venture. Felicitated with Global Woman of Vision and other honorary titles, Stacey has also been nominated in Mail's 50 Top Changemaker's list of 2021 for her visionary step in bringing about a positive change in the environment.
The Vision and Mission of Growing Greener Innovations
Growing Greener Innovations' mission is to "end global energy poverty by providing world-class battery energy storage solutions for community, commercial and residential use," as per the company's socials. They have been successful in building state-of-the-art technologies that help them optimize and organize renewable energy generation systems. This not only helps in cutting down the emission of greenhouse gases but also promotes a sustainable way of living.
---
Libi Berenson – Founder of Geenees
Libi Brenson, the Founder and CEO of Geenees founded the company along with her husband, Sergei Berenson in 2017. With an experience of over 15 years as a mentor and a coach, Libi has been an established name with a burning desire to help people discover their strengths and as she quotes, "the best version of themselves."
The Vision and Mission of Geenees
As per the company's profile, "Geenees is an online platform that partners with nonprofits and charities to help them attract new donors and facilitate a meaningful donation process. Our social gifting app connects donors directly to families in need through wishlists the families create." Since many families around the globe live without the most basic necessities, Geenees helps in providing a more efficient solution in getting such people/families what they need.
Eve Laird – Co-Founder of Eve's Crackers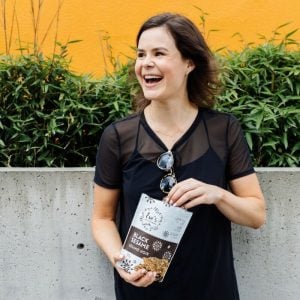 In 2016, Eve was suffering from eczema, and trust us it's not a pretty sight. However, for Eve one thing was certain – she'd make the thing go away, not by some medicines and chemicals but by solely changing her eating habits! Sure, she had taken upon something that was not the least bit easy but that did not deter her! She was determined, and her dedication gave birth to what's Eve's Crackers today!
The Vision and Mission of Eve's Crackers
At Eve's crackers, the idea is to make snacking healthy. And that vision started taking shape when the product was first introduced in the local farmer's market. From there, it took little time for Eve's Crackers to move to the grocery stores and then become a successful family-run business.
Melodie Reynolds – Founder of Eluma Beauty Inc.
Reynolds has extensive numbers to show for her experience in the beauty industry, nearing about two glorious decades. During the past twenty years, Reynolds has worked actively in furthering her knowledge and using that for the benefit of a more sustainable society.
The Vision and Mission of Eluma Beauty Inc.
Reynolds is passionate about her choices in even the simplest of things as she knows it can bring about a huge difference. Her passion to make a global impact led her to establish a company that is directed towards creating quite innovative beauty products. Therefore, at Eluma Beauty Inc., the team works day in and day out to make cosmetic products that are vegan, refillable, and sustainable.
Katherine Homuth – Founder & CEO of Sheertex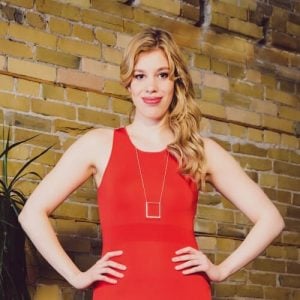 Katherine Homuth is not new to the business world. Before establishing Sheertex, Katherine has already "founded, led, and sold two other business ventures. As per her official LinkedIn bio, her first business venture called "ShopLocket, a pre-order platform for hardware, raised over $1M in venture capital and was sold to PCH International in 2014. Female Funders, an online education program for female investors, was acquired in 2017 by Highline Beta." It was then Homuth moved on to something so innovative that made the lives of women all across the globe much easier!
The Vision and Mission of Sheertex
In less than two years Sheertex, a company offering a sustainable and comfortable hosiery and pantyhose solution for women, has raised over $60M USD in fundings. Under the leadership of the dynamic Homuth, the company has grown from 5 to 175 employees in a very short period of time, and onboard are like-minded people who believe in the power of the patented and the unbreakable material that Homuth launched.
Shahrzad Rafati – CEO of BroadbandTV Corp
The CEO and Founder of BroadbandTV Corp, Shahrzad Rafati has had quite a remarkable journey spanning different countries and a plethora of hurdles, only to emerge at the very top of the game. An active investor and an entrepreneur, Rafati laid the foundations for BroadbandTV Corp in 2005. Ever since then, the company has only grown under the hands of its able leader and has been able to help people realize their dreams.
The Vision and Mission of BroadbandTV Corp
Decades ago, Rafati had a passion for the democratization of the content. Going by the information available on the socials of the company, BroadbandTV Corp is helping "to advance the landscape of how creators, brands, and media companies tell their stories online; empowering creators and inspiring audiences worldwide." Rafati's dedication and passion led BBTV to become the "second-largest video property worldwide in terms of unique viewers following only Google, reaching tens of billions of monthly impressions." Quite a feat!
To Wrap It Up
The success story of these Canadian women entrepreneurs is a testament to the fact that hard work, dedication, and determination always pay off. In establishing their solo ventures, they have not just paved a path for themselves but for many others, and have become an inspiration for generations to come.