Small businesses are setting the tone for the growth of the Canadian economy. With so much prominence and support offered by the government and the private sector for small businesses to thrive, it is no surprise that several small businesses are venturing into new markets and industries.
Here are five promising small businesses in Canada that are creating waves in their industry.
Ada Support Inc.
Ada Support Inc. is the brand interaction platform that bridges the divide between you and the people trying to talk to you. Ada's brand interaction platform has everything a team needs, such as support, marketing, sales, and IT, with a no-code builder and a suite of out-of-the-box integrations. Using AI and advanced NLU, Ada automates thousands of conversation topics across the most popular digital channels within a single platform.
It is a brand new vision for brand interactions that provides an opportunity to build trust, deliver value, and, ultimately, drive growth. Ada helps automate conversations with each customer and employee, saving costs and growing revenue without betraying the brand you promised to be.
If you are a small business wishing to avail of Ada Support's platform and services, visit their website at https://www.ada.cx/.
---
Carebook Technologies Inc.
Carebook Technologies Inc. is leading the digital health revolution. It is built on a powerful health platform that creates highly engaging, customer-centric digital products for employers, pharmacies, insurance providers, businesses, and more. It is the future of care, providing services like self-assessment and surveys, connecting to virtual care, recommendations and education, medication adherence, real-time vital signs scanning, preventative health and wellness, health records, lifestyle tracking, reminders and communication.
They believe in a world where everyone is empowered to be actively engaged and fully supported in managing and improving their overall health. Carebook's enterprise health platform is patient-centred, can be white-labeled and is an intersection between health tech and human engagement.
Digital health is the future of the healthcare industry, and Carebook Technologies Inc. is leading that trend. To know more about their services, visit their website at https://www.carebook.com/.
---
Eclipsys Solutions Inc.
Eclipsys Solutions is a consulting organization providing tailored mission-critical services to help customers maximize their complex IT environments' performance, availability, and security. With top talents and experts with around a decade's experience and a strong Oracle base, they continue to add key support and deliver experts across all tiers of the Oracle stack.
Since 2009, Eclipsys has been helping its clients optimize their technology investments. They focus on database and engineered systems and are rapidly growing in the cloud and data analytics. They help address the most complex business challenges through innovative, flexible, custom solutions and services that seamlessly integrate business processes and IT strategy.
Eclipsys Solutions, Inc.'s custom IT services are designed to help your business succeed in the digital age. To know more about their programs, visit their website at https://eclipsys.ca/.
---
Briteweb Ltd
Briteweb is a social impact agency and strategic partner specializing in branding, digital, and marketing solutions for nonprofits, foundations, and purpose-driven companies. As experts at designing and guiding tailored processes that deliver tangible results and powerful insights, always leading with empathy and emphasizing collaboration, communication, and trust.
Briteweb offers a combination of expertise, values alignment and passion in their work. Their services include strategy, branding, digital and creative services, brand strategy & communications, logos and visual identities, impact reports and annual reports, naming and taglines, mobile responsive websites, web and mobile apps, donation tools and CRM integrations, content strategy and copywriting.
For small businesses wishing to discover the possibilities of digital solutions for their growth, visit the Briteweb website at https://briteweb.com/.
---
Keirton Inc.
Keirton Inc. is a solution engineering expert. They had humble beginnings as a small business and have grown to become one of North America's most respected names in specialty solution engineering. Their outstanding team of designers, technicians, engineers and support staff are dedicated to producing the tools and technology that improve the environment and provide expertise and experience for the betterment of their clients.
Founded on innovation and a dream, they believe in providing an atmosphere where their staff can reach for the same thing. In addition, they support personal and professional growth and encourage it through mentorship, courses, and training.
Artificial intelligence is driving the innovations of Keirton Inc. To know more about their services, visit their website at https://www.keirton.com/.
---
Small businesses have entered and explored various industries that seem unconventional for small enterprises and more closely align with the idea of a multinational corporation. Yet, they have accomplished and managed these tasks through their efficient structures and with the aid of technology.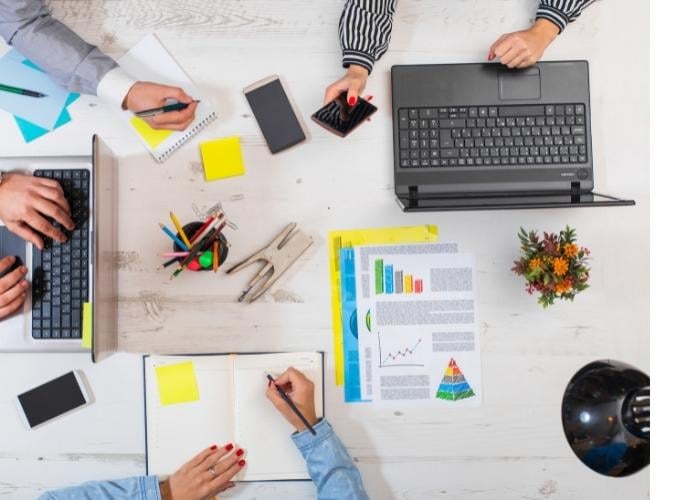 With small businesses traversing beyond their conventional boundaries, it is an exciting time to look at what small businesses achieve and contribute to the economy. To know more about small businesses creating waves in the market, subscribe to CanadianSME Small Business Magazine https://lnkd.in/dbqmSKN. For the latest updates, visit our Twitter page at @canadian_sme.