In today's fast paced and customer driven business landscape, the power of customer centric billing takes center stage. The art of billing is far more than just a transactional necessity—it's the bridge between your businesses and your customers. Imagine a billing experience that's not only seamless and efficient but also personalized and deeply attuned to your customers' preferences. It is the way to build strong connections with your customers, nurturing lasting loyalty.
In this blog, we will understand the importance of "customer-centric billing", a transformative approach that goes beyond invoices and payment processes to create extraordinary billing experiences. We can define customer centricity as an approach that places the customer at the heart of all decisions related to product and service delivery. It's the crucial element that transforms transactions into meaningful interactions, ensuring your customers aren't just content but genuinely delighted.
---
The importance of billing experiences
Billing has evolved from being part of a usual sales process to being a crucial component of the customer journey. This applies to organizations that follow any business model, whether one-time or subscription-based. This transformation underscores the compelling reasons why billing experiences matter: 
First impressions matter: Billing is often the first post-purchase interaction a customer has with your company. A smooth and transparent billing process can start the customer relationship on a positive note. The customers should find it effortless to understand what they are being charged for, the payment methods, any associated terms and conditions. An ideal invoice should be clear, concise, and easy to understand with all the charges, due dates, and payment options presented in a straightforward manner.
Personalization: Tailoring invoices to match your brand helps you create a more professional and cohesive brand image at every touchpoint. Integrating billing specifics into customized invoices facilitates a straightforward billing process, ultimately enhancing customer satisfaction.
Convenience: For one-time transactions, an accessible payment process and clear invoicing ensures that customers can swiftly make the payments without any friction. In subscription based models, convenience goes further, encompassing automated billing, and self-service account management. Offering a range of payment options also plays a vital role, allowing customers to choose how they want to pay and contributing to a seamless billing experience.
---
The link between billing and customer loyalty
Billing experiences have a huge impact on customer loyalty. Your invoicing, billing statement clarity, and payment preferences impact customer perception. Positive billing experiences boost customer loyalty and referrals. On the contrary, a poor billing experience can lead to frustration, churn, and negative word-of-mouth.
A comprehensive billing solution can ensure that the invoices are clear and easy to understand, offer flexible payment options, all of which foster positive customers experiences. There are several ways to build customer loyalty through billing experiences:
Tailoring billing for ultimate convenience and flexibility: One of the most effective ways to improve the billing experience is by offering customers the ultimate convenience and flexibility. Every customer is unique, and their preferences may vary. To cater to their specific needs, consider the following strategies.
Tailored and flexible pricing: Offering personalized pricing can make your customers feel valued. Supporting different pricing mechanisms, allowing you to stay competitive and adjusting prices with discounts and coupons will ensure customer satisfaction.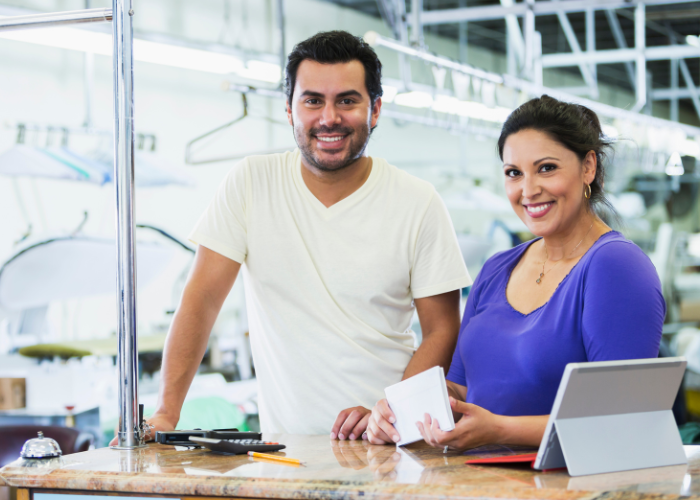 Billing frequency for subscription-based businesses: Not all customers would prefer monthly billing. Some might prefer quarterly, annual, or even pay-as-you-go options. Giving customers the flexibility to choose their billing frequency can improve their experience and cash flow management. Furthermore, a robust billing solution efficiently manages different billing models, from one-time invoicing to recurring invoices and project-based billing, enhancing customer satisfaction while offering businesses flexibility to choose the most suitable model for their unique needs.
Customer Portal: An intuitive portal is valuable for both businesses and their customers. Business owners benefit from reduced administrative workload and improved customer service. Customers, on the other hand, benefit from easy access to their quotes, transactions, payments, and information from one place. This self-service approach enhances convenience and customer satisfaction.
Scheduled reminders: Set up automated reminders to notify customers about upcoming payments, overdue invoices, and payment confirmations. These reminders can be sent via email, SMS, or even within your customer portal.
Seamless and optimized payment process: In the realm of billing and payments, one of the most critical aspects of ensuring a top-notch customer experience is offering a seamless payment process. Here's how to do it.
Diverse payment methods: Customers have diverse payment preferences. By providing a wide array of payment methods including cards, ACH, mobile payments, and other popular regional methods, you cater to various customer choices, making it easier for them to pay you. This flexibility not only reduces friction in the payment process but also showcases your commitment to customer convenience.
Failed payment retries: To ensure a seamless billing experience, you can consider implementing automated payment retrieval process for recurring invoices. This includes an automated process which kicks in whenever online payments fail. The billing notifies the customer of the failed payment, and the system retries for payments after a specified interval. This minimizes disruption to services and helps reduce involuntary churn.
Payment receipts: Send automated payment receipts as soon as a payment is received. This not only confirms the transaction but also provides customers with a sense of closure and professionalism.
Payment terms: Payment terms are a critical component of any business transaction, as they help the business owners and the customers understand their financial responsibilities and expectations. Clear and well-defined payment terms contribute to smoother financial transactions, mitigate disputes, and enhance the overall financial management of a business.
---
Final thoughts
Businesses are realizing that every customer interaction is a chance to strengthen
loyalty. From flexible pricing to multiple payment options, billing plays an important role in improving customer relationships. The demand for a billing solution offering these capabilities arises from the necessity to enhance customer interactions and cultivate lasting loyalty, making them an indispensable asset in today's customer-centric landscape.
Zoho Billing is one such solution, tailored for growing businesses, addressing billing complexities with utmost flexibility. It empowers businesses to experiment with pricing strategies, adapt to changing market dynamics, and efficiently manage product catalogs. With the ability to define various billing parameters, such as product types, services, bundled offerings, and billing frequency, Zoho Billing accommodates diverse business models. In summary, Zoho Billing is a comprehensive end-to-end billing solution designed to meet the dynamic needs of growth-focused businesses.
In the end, it's not just about billing and payments, it's about creating experiences that retain your customers. Begin this journey today, one bill at a time, with Zoho Billing as your trusted partner. Your customers deserve nothing less than the best, and so do you.
Get started with Zoho Billing today!