In a recent conversation with the CanadianSME Small Business Magazine, Natasha Walji, Managing Director Google Customer Solutions Canada, Google, delved deep into her commitment towards bolstering Canada's SME ecosystem. Reflecting on her personal connection to SMEs through her parents' businesses, she passionately champions digital transformation for them, using Google's AI-powered advertising solutions. Discussing trends, Natasha noted the merging realms of online and in-store shopping, with 92% of Canadians researching online before in-store purchases. The expansive reach of e-commerce has also transformed local retailers into global entities. Speaking on AI in retail, she emphasized how Google's AI tools, such as Performance Max, enable SMEs to achieve their campaign targets effortlessly. Despite the potential intimidation of AI for small businesses, Natasha stressed its role as an indispensable asset, with a vast majority of Google's clientele already harnessing its power. She encourages SMEs to cultivate a culture receptive to AI, advocate experimentation, and remain agile. For the upcoming holiday season, she highlighted the Google Holiday Hub as a pivotal resource for SMEs to capitalize on the festive demand.
Natasha Walji is the Managing Director at Google Canada for Google Customer Solutions focused on helping small & medium businesses grow & thrive. Previously she was a McKinsey consultant and a software developer. Natasha has actively served the community for 20+ years focused on disaster relief, poverty alleviation, public health and co-founded an organization for children with disabilities. She is an angel investor and is an Investment Committee member for Blue Ivy Ventures. Natasha holds a BSc., Computer Science (University of Victoria), MBA (Yale University) and MSt. Sustainability Leadership (University of Cambridge). Natasha is recognized as one of Canada's Top 100 Most Powerful Women (WXN).
---
Tell us about your role at Google and your focus on supporting Canada's SME ecosystem.
I'm the managing director of Google Customer Solutions Canada, where I have the pleasure of helping small and medium businesses (SMEs) grow, reach new customers, and build out their online presence using Google's AI-powered advertising solutions. I have a soft spot for small businesses, because they are not only the lifeblood of the Canadian economy, but the heart and souls of their communities. I know this first hand, as both my parents were small business owners, so I've seen the grit and hard work that goes into running a business. That's a big part of what makes me so inspired to drive digital transformation for Canadian SMEs.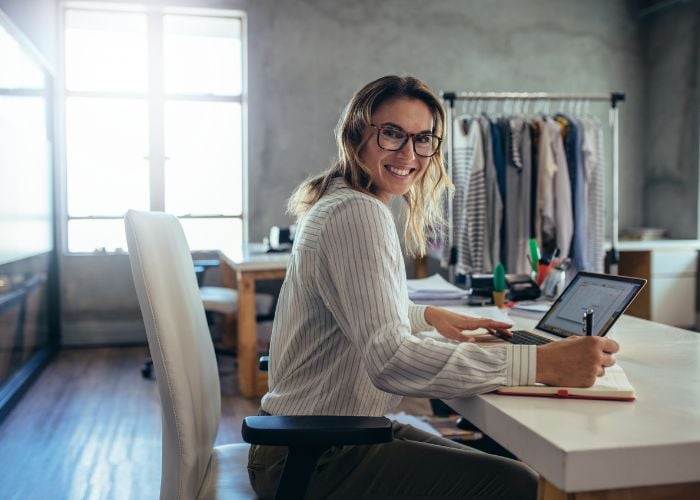 ---
What are some of the trends you're seeing in retail and how Canadians are shopping this holiday season?
Canadian shoppers have faced a tough couple of years, dealing with the pandemic, inventory challenges and ongoing economic uncertainty. For SMEs, these constant shifts make it harder to predict what's next. However, we're seeing some trends that will help retailers stand out during the holiday's.
First, last-minute shopping is a thing of the past. According to our research, last year only 13% of Canadian shoppers waited until the last-minute to shop for the holidays, with most doing their shopping over nine weeks. That means shoppers are present throughout the holiday season, and retailers need to show up not just for Black Friday and Cyber Monday, but throughout the whole season.
Second, there is no longer a separation between in-store and online shopping. Digital is not just contributing to a business' digital sales, it's contributing to all their sales. Our research shows that 92% of Canadian shoppers search online before visiting a store, and 86% discover products and brands while browsing online. This shows that while consumers still love to go to stores, those visits are more informed and more influenced by digital than ever. Digital is effectively the gateway to all commerce.
Finally, with the rise of ecommerce, Canadian retailers, large or small are now global businesses. Cross-border ecommerce is expected to grow 8% in 2023, meaning retailers need to think about their customers beyond their neighbourhoods, and understand shoppers are looking for convenience, such as free international delivery, easy returns and customer reviews. Additionally, the majority of retail searches globally are in non-English languages, so ads and landing pages need to be localized to reach and resonate with the appropriate shoppers.
---
We're hearing a lot about how AI is transforming retail, but for resource-strapped SMEs AI is a big undertaking. What is the biggest value for SME owners?
AI may feel daunting to SMEs, but it's an amazing tool to level the playing field and empower them to grow their business, adapt to changing consumer behaviours and drive profit.
With our AI-powered advertising tools like Performance Max, SMEs can simply tell us what their campaign goals and ROI are, provide us with creative assets, and our AI powered ads technology uses AI across Google products to drive that ROI. By using this profit-driven approach to marketing, SMEs can find new customers and capture sales throughout the holiday season.
Businesses can also use imagery-focused AI developments to help save time and money on creative. Things like re-shooting a campaign or testing new creative can get expensive, time consuming and inhibit experimentation for SMEs with limited budgets. Businesses can use AI to generate new scenes for their product images, like positioning them in a seasonal campaign, or even just increasing the resolution of an image.
Lastly, merchants shouldn't have to feel around in the dark – or waste their budget – to get access to helpful insights about their ecommerce decisions. AI-modelled data can deliver powerful, predictive insights – like how to optimize your advertising spend or your pricing strategy. SMEs can use tools like Audience insights, Google Trends, Market Finder and Demand forecasts to understand and adapt to market changes and act.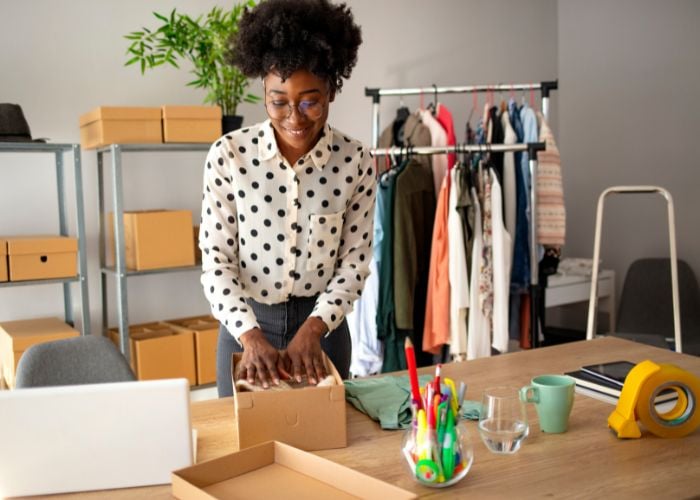 ---
What advice do you have for SME owners who are interested in AI but don't know how to get started?
AI is the single most powerful tool in your toolkit to drive predictable outcomes. And at Google our product teams have integrated AI in our ad products for years. You may be surprised to know that today, 80% of our customers are already using AI-powered Search ads products, and more than 25% of all YouTube video advertisers have an automatically generated video asset in their campaigns. These advances in AI have leveled the playing field for SMEs.
To start, any business should begin by creating a culture of experimentation and view AI as a competitive advantage. Remember, you are not competing with AI, you are competing with other businesses and marketers using AI. Second, lean into your partners – this is not a road you need to travel alone. Work with your partners, including media and creative agencies, to evolve your ways of working for the AI-first future. Lastly, stay agile. Staying nimble allows you to follow consumer demand, however and whenever it comes, so you can capture these opportunities to drive more profit and revenue as they arise.
---
What resources can small businesses use to stay on top of holiday shopping demand this season?
The one-stop shop for small businesses during the holiday season is our Holiday Hub, which features free tools, resources, and recommendations for small businesses to capture holiday demand.
On the hub, businesses will find out how to stand out on Google Search and Maps with a free Business Profile, how to show their live store inventory with Pointy, and how to promote products across Google with free product listings.