The Concierge Club is a premium agency specializing in experiential marketing and events. It offers cutting-edge solutions for North American brands. The agency is entirely female and minority-owned. The company is renowned for its superb service and attention to detail. The firm has a solid track record for producing remarkable experiences, with customers like Sephora, Microsoft, Hewlett-Packard, and LVMH among its impressive list. Founded in 2011 by Monica Gomez, The Concierge Club has become a reputable name in and around Toronto. Its top-notch luxury experiential campaigns have kept North America sitting right up!
Social Impact on Environment Drives
In an effort to reduce its carbon footprint, The Concierge Club has teamed with Evertreen to plant trees for each event it organizes. The company's commitment to providing top-notch service and having a positive impact on the environment is demonstrated, among other things, by its green program. The Concierge Club consistently produces amazing outcomes that go above and beyond expectations, whether it's a business event, product launch, or brand activation.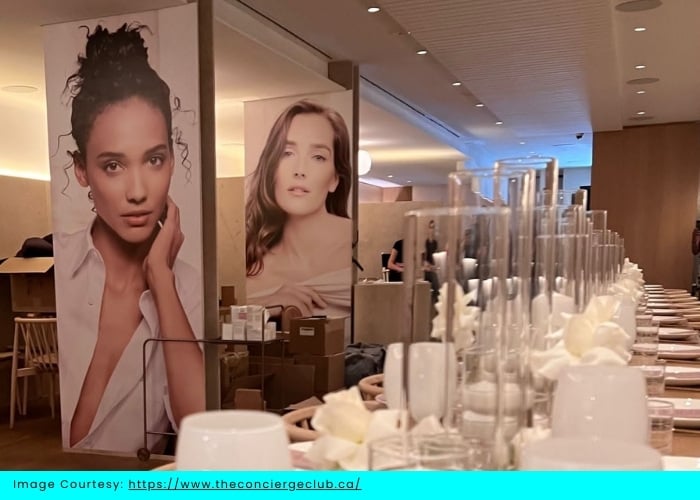 Type of Events Carried Out by The Concierge Club
PR Events
Experiential Marketing
B2B Events
Trade Shows
Corporate Events
Gala Events
Private Events
Virtual Events
What is Experiential Marketing?
You must motivate your target audience with engaging, completely immersive experiences if you want your business to stand out. The Concierge Club can help you establish deep ties between your brand and its customers. Being a premium experiential marketing business agency, it has created market-leading campaigns for some of the greatest companies in the world.
You can trust their ground-breaking tactics that keep converting prospective customers into brand devotees. Don't just tell people why they should connect with your brand; demonstrate it. Use The Concierge Club's data-driven experiential marketing offerings to leave your mark in the business world.
The company was a finalist at the CanadianSME National Business Awards, 2022, which was held on May 5th, 2023, at the prestigious Metro Toronto Convention Centre.
To explore their premium event and experiential marketing services, you can visit their website at: https://www.theconciergeclub.ca/ 
CanadianSME magazine gives you the best of SME industry news and updates. SME achievers and innovators are our prime audience. Our updates on small and medium-sized businesses and noteworthy business owners arouse a lot of interest. By subscribing to our magazine, you can gain access to industry-relevant information and remain apprised of market trends. Stay updated on the CanadianSME community, which values business and entrepreneurship, by following @Canadian_sme on Twitter. For real-time news on the latest updates and business trends, subscribe to CanadianSME's magazine by visiting their website at https://bit.ly/3QslxlH