Before the age of digitalization started, if you wanted to run a business, you needed a brick-and-mortar, physical location. Unfortunately, this meant that beginning a business was often considered to be a difficult procedure. After all, not every aspiring entrepreneur has the money to purchase their building.
Now we reside in a slightly different world. Internet development has spawned an incredible new industry where passion and creativity are more significant than real estate. In the Internet age, anyone can launch their own business without worrying about physical foot traffic. Nevertheless, you still need a home base or location for your company. The sole difference is that you are building a virtual storefront and not a physical one.
eCommerce platforms are how entrepreneurs and business owners of all sizes and shapes carve out a place in the new digital landscape. With robust tools offered by many leading eCommerce platforms, sellers can ditch the days of restrictive selling on eBay or Amazon in favour of an eCommerce website they have complete governance over. The sole problem?
Selling over the web has become such an efficient, cost-effective and well-known way to make money in the digital space that everyone wants a slice of the cake. As a result, loads of different companies claim to have the greatest eCommerce platform to put forward to today's small business owners.
But with tons of options to pick from, how do you figure out which platform is the best for your business? If you're a tech-enthusiast entrepreneur and want to seek out one of them, this informative blog will help you out.
---
Finest eCommerce Platforms for Your Small Business
An online presence is an easy way for your store to extend its services to end-users who do not want to step outside and visit your brick-and-mortar store. eCommerce has become a necessity in today's world, and it isn't a luxury anymore. Now that you know the significance of having an eCommerce platform look at our five best picks for the eCommerce platforms in 2022.
---
It is impossible to talk about online selling and eCommerce these days without mentioning the name Shopify. The Shopify website provides some of the best selling features out there, with a powerful set of top-notch and cutting-edge tools and a brilliant application market packed with plugins. If you are highly serious about online selling, the dedicated platform of Shopify is going to help you meet all your needs.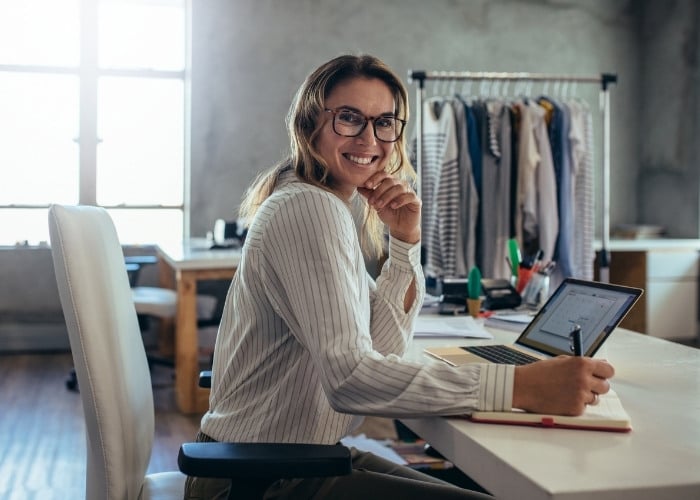 Shopify is software that you need to pay for using the SaaS model and is specifically designed to assist people who wish to build a robust online store. Shopify puts forward many advanced selling tools merged with alternatives such as Squarespace and Wix and comes with a no-cost SSL certificate for security. In addition, you can have access to discount codes, an integrated payment processor, and 24/7 customer assistance. You can even synchronize your orders and inventory across sales channels, including Amazon and eBay. There is also an opportunity to access fresh sales strategies such as drop shipping with plugins.
Pricing: A 14-day no-cost trial followed by 29 dollars a month for the normal Shopify experience. By investing $299 a month, you can have Advanced Shopify.
---
Are you searching for an eCommerce builder to combine your online sales strategy with your offline sales? If so, then you should check out Square Online, Square's site-building technology. If you already have a Square POS system, you can use Square to build a website for free. However, the online store builder is powered by Weebly, which means you get the same personalization restrictions you are having with your Weebly store.
The plus point is, Weebly's store-building solution, the Square online system, is quite easy to use, which a beginner might want when trying to start their store online. You can start building a pro-looking store in no time. With everything integrated into your Square POS system, you also get access to top-notch inventory management. When something is sold online, it effortlessly updates your inventory in your backend.
This disruptive platform also uses artificial design intelligence and its store builder. This means you get a more advanced experience without investing a fortune. Instead, adding features and products to your online store is simple, and with the no-cost plan to get started, you have nothing to lose.
Pricing: You can start it without cost with options to upgrade for an enhanced store experience.
How to Get Your Small Business into eCommerce Space in 2022
Click To Tweet
---
When it comes down to performance and value for money, Wix is one of the greatest options for your eCommerce store. Built to deliver extraordinary performance even if you are a novice in making your store, Wix gives you full creative authority over your website. Loads of features are packed into the eCommerce plans you get with Wix, including a drag-and-drop online store builder, mobile-optimized performance, and hundreds of templates.
You can pick from a wide array of payment solutions and a secure checkout system. Additionally, there is an opportunity to build amazing product galleries using your detailed store management tools. Another nice thing is that there is an option to calculate shipping costs and global taxes in your backend.
Unfortunately, Wix doesn't have as many shopping features as Shopify, but that's to be expected from a website that's not entirely focused on eCommerce, and it's a great way for novices to get started.
Pricing: No-cost ad-supported version if you don't mind showing Wix advertisements on your site. Nevertheless, to sell products, you will need the Business Basic Plan, which costs $23 a month.
---
BigCommerce is one of the most sought-after eCommerce platforms that's great for small businesses to build eCommerce stores.
It offers a comprehensive set of top-notch eCommerce tools to help build your business. You also can infuse social media right into your website and sell products via these channels.
This robust platform makes it simple to branch out and sell your products via other mediums. You can make use of your BigCommerce website to create online storefronts like eBay and Amazon. It is a nice way to help you maximize the reach of your business while building a consistent brand identity across different platforms.
Like Shopify, BigCommerce also helps you manage payments and ship your products. In addition, it is a flexible platform that makes it simple for you to build and track your website.
Pricing: The most basic choice is thy Silver Plan, which costs $34.95 per month (and with a yearly subscription, it is reduced to $31.45 per month).
---
Selz is one of the most affordable eCommerce platforms that's still effective for getting valuable results. This site builder provides Standard and Pro Plans. Being a small business owner, the Standard Plan gives you all the things you need.
You have tons of themes to select from when designing your website. With 24*7 customer assistance, you have access to set up sessions to help you begin with your website. Selz makes it easier for you to pick the most suitable theme for your small business and incorporate it on your website.
This platform is user-friendly. If you have no design experience, Selz is the best bet. They emphasize easy-to-use tools that make it simpler for your business to create your website. There are plenty of personalization options to assist you in building a site that works for you.
Its drag-and-drop site builder makes it easy to create product pages quickly and easily. So if you are searching for a site builder that's easy to use and affordable, Selz is the solution for you.
Pricing: Selz offers you the ability to use its platform without any cost for up to 14 days, with options to upgrade for an enhanced store experience.
---
The Key Takeaway
Aside from being relatively affordable and easy to use for small business owners, all of the above eCommerce solutions also put forward free trials ranging from 14-days to a month. So without any excuses, you should pick any of the companies mentioned above, dive into eCommerce and begin selling online.