Women business owners are working hard to establish themselves as unique figures in the profession. Their business, which typically begins as a means to fill the gap that they observed during their lives, gives them the power to impact both the lives of specific people and society as a whole.
Here are five female business owners who are leading figures and changemakers, positively influencing their fields of enterprise and the community.
Christine Dagenais
Christine Dagenais is the CEO of Bright Wire Leadership and an MBA graduate from the Haskayne School of Business at the University of Calgary. She is a leadership expert and a professionally certified coach. Her company, Bright Wire, is a successful and growing professional coaching and leadership development firm.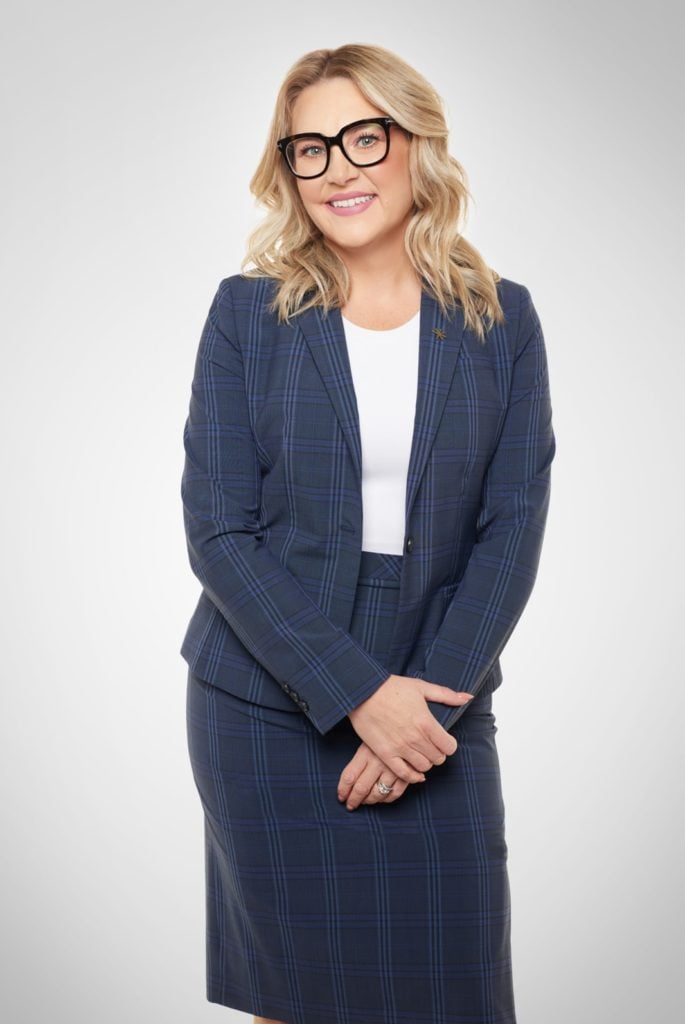 Bright Wire enables strong business and corporate leadership and aids individuals and organizations in reaching their full potential. Bright Wire's services, from executive coaching to organization-wide capability-building programs, enable organizations to build leadership capability and activate potential.
Dagenais published her book, The Intentional MBA, in 2021 and was the team leader for Enbridge's first five-year leadership development strategy, which earned the first-ever Canadian Society of Training and Development (CSTD) Award and was recognized by the WXN in 2020 as one of Canada's Most Powerful Women Top 100.
Selene Dior
A financial crisis made Selene Dior give up her dreams of competitive swimming at the age of 16. She became a lifeguard the same year to support her family financially and save up for university, which eventually inspired her to start Vitae Apparel in 2016.
During her lifeguard duty, Selene noticed a lack of functional yet trendy swimwear for athletes of all body shapes. Her curiosity and creativity ran free, leading to Vitae Apparel's birth to empower women to feel confident yet comfortable with their bodies irrespective of shape, size, or race. She started as a single-person company, designing prototypes, contacting manufacturers from overseas and sampling fabrics and cuts. Vitae Apparel is a dedicated team of 20 women on track to make $3.8 million in revenue by the end of this year.
Facing discrimination as a Chinese immigrant, Selene founded Vitae Apparel's community to close the female societal standards gap while providing practical and trendy swimwear.
Lina Tran
After more than 13 years of working in the beauty industry, Lina Tran founded Lina Tran Studio in 2019. A business that started with a single employee currently employs nine staff and plans to expand to multiple locations and have its staff grow their own space and hire.
Lina came from a low-income Vietnamese immigrant household and understood early on that the traditional school was not her cup of tea. She wanted to prove that her perseverance in striving, her fine motor skills, and her artistic abilities were enough to land her a high-earning job and create a job for herself.
She is committed to her work and learning, putting in relentless hard work, perfecting her craft and seeking help when required, thus making her one of the top artists in the industry in Toronto for the past 5 years. A business based on honesty and integrity, Lina took the social initiative during the pandemic to stay in contact with her clients during two lockdowns, providing positive and calming products and advice to support mental health.
Margarita Simkin
Margarita Simkin, CEO of INKAS Safe Manufacturing and co-founder and chairwoman of INKAS Group of Companies, co-founder of the Khazanski Foundation, played a pivotal role in establishing the group's newest division, INKAS Aerospace and Defense.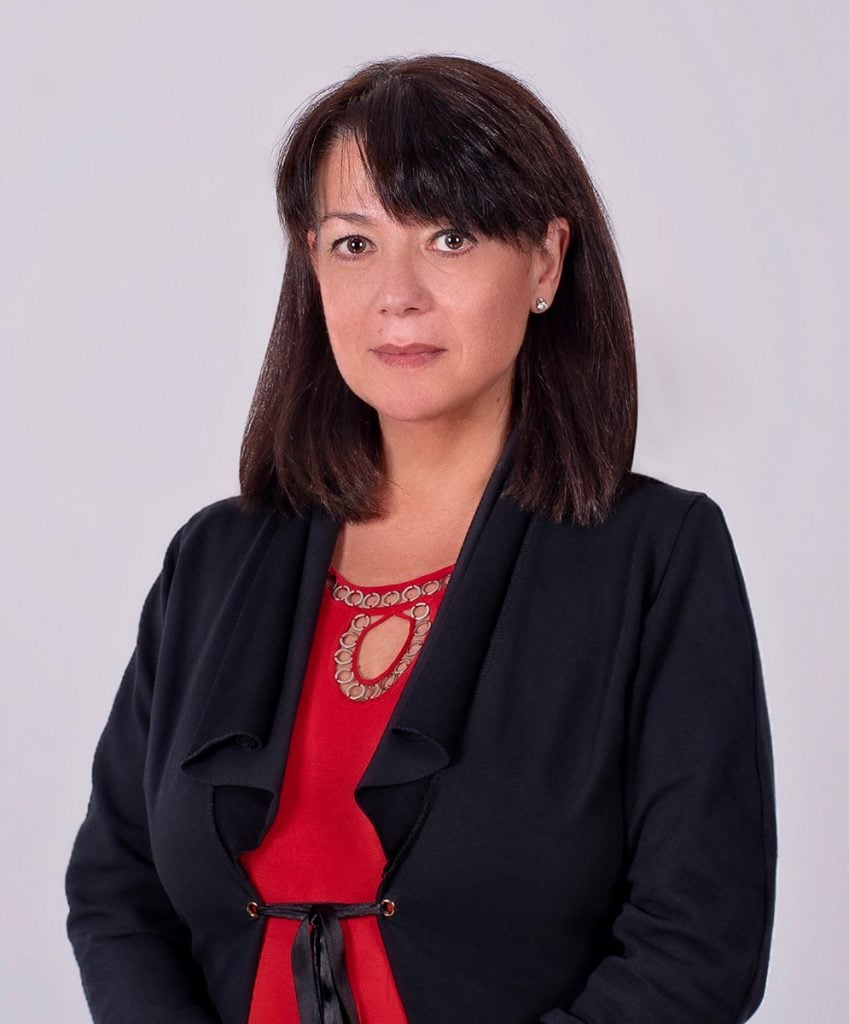 She has effectively created businesses and brands from the ground up and given strategic direction to all divisions. Under her leadership, INKAS Safe Manufacturing is on a path of modernization of the company's operations and products, expanding its cutting-edge, high-security safes, introducing new luxury safe models, and transitioning to a hybrid customer experience that fuses digital commerce with the traditional sales experience.
Margarita co-founded INKAS Group of Companies as a futuristic business that aims to use technology and innovation to solve the challenges of tomorrow with the objective of building a better and safer future. Margarita's strong ties to the security and financial sectors and her feeling of responsibility to safeguard people and property have led INKAS to focus on creating cutting-edge technology that can withstand dangers that aren't yet experienced.
Maya (Bharti) Nathani
Maya (Legal first name Bharti) Nathani is an Indian-born certified homeopath who is also the co-author of Homeopathy in Respiratory and Dermatology and Role of Homeopathy in Pediatrics. Maya, a cancer survivor, founded the Universal Health Hub, which breaks systemic barriers to raising community members' standards of living with the aim of keeping loved ones at home for as long as possible.
After beating cancer, she found Universal Health Hub, which was born out of Maya's first-hand experience of the gap in care. On her journey back to health, she undertook the diagnosis of cancer and a vision to implement and enable care to be accessible to anyone in need without being stressed.
Using the Opex vs Capex model and JIT to train caregiver staff, bringing caregivers closer to family homes and pairing families with caregivers who share their culture and language, the Universal Health Hub services include foot care, dental hygiene, freshly cooked meals, haircuts and more. They allow families access to caregivers' daily care notes and updates on their loved ones' daily care through an online family room account.
Women entrepreneurs are taking matters into their own hands to create the change they wish to see in the world through their varied entrepreneurial endeavours. Whether it's upskilling leadership skills, designing swimwear for people of all body types, building a large corporation, having the willpower to win, or understanding the needs of the patient's family and caregivers, they notice the gap that is frequently missed by others, making them unique in their entrepreneurial field.
Women entrepreneurs are inspiring the world with their perseverance, determination, and success stories. To read more of these motivating women businesses, subscribe to CanadianSME Small Business Magazine https://lnkd.in/dbqmSKN. For the latest updates, visit our Twitter page at @canadian_sme.