The founder of this small business combines her passion and artistic talent to create hand-painted coasters and mugs. Her purpose is to bring beauty, creativity, and functionality together with usable art as a part of your everyday tableware.
Happy Tuesday!
Today's UPS small business of the day is Rezn.Artstudio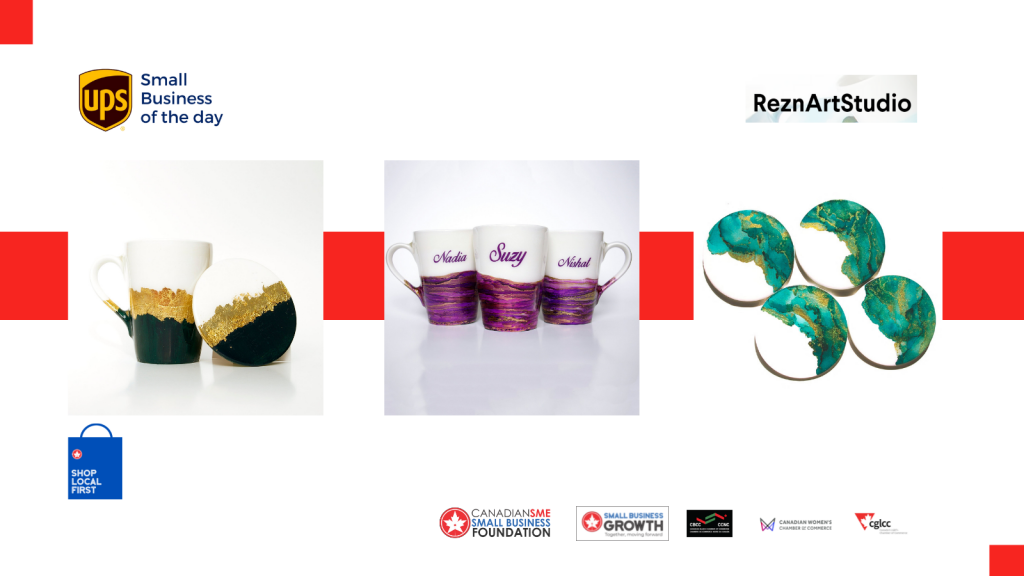 Prior to the pandemic, Rezwana Islam spent a lot of time dreaming of starting a handmade business. When the pandemic hit, she started to source materials, price her products and build out her business values. Initially, she wanted to sell her items in boutique shops and local art fairs, but with the pandemic putting that to a halt, she joined the ShopHERE powered by Google program to build a website. Rezwana particularly appreciated how helpful her student coordinator was – she went above and beyond to answer her questions, move the website along at a quick pace, and suggest ideas for her website, all while staying true to Rezwana's vision.
She enjoys experimenting in her work with a variety of mediums that have influenced her creative style and process. Her primary mediums include resin, alcohol inks, and traditional acrylic paints.
Do you have a design you would like Rezwana to create? Order a customized item today. Indicate the set you would like and be as descriptive as possible!
Learn more https://lnkd.in/eTNeWpzW
To get your small business featured on CanadianSME, please visit www.smefoundation.ca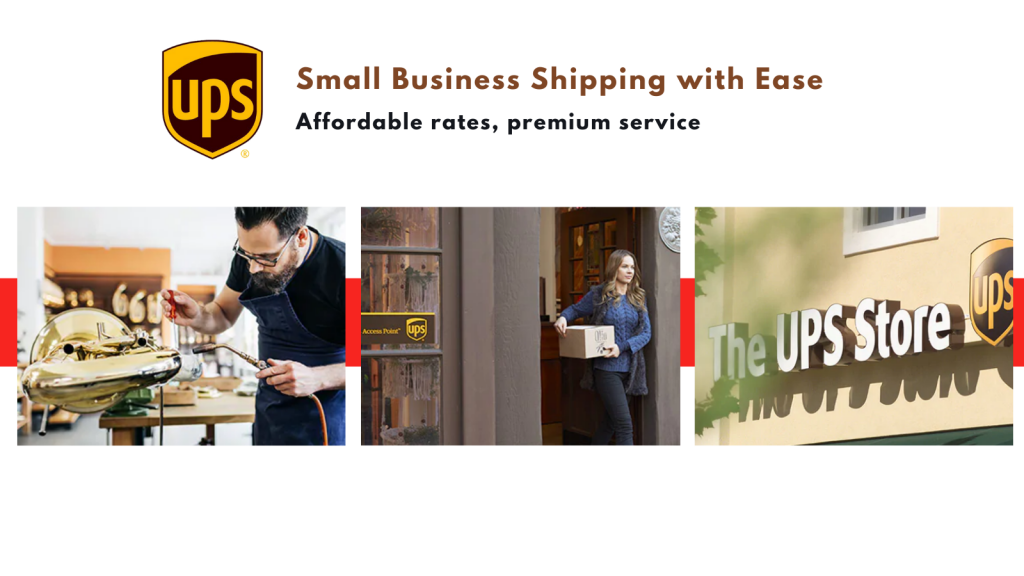 With UPS support, our goal through this foundation is to not only promote Canadian small businesses so that they can get more visibility but also hopefully gain the attention of potential customers who will be able to purchase their products and services and help small businesses out during these challenging times.
We would like to thank all our partners for their generous support.
Small businesses need our support now more than ever